South Korea – Soojin, ex (G) I-DLE, is one of the KPop idols who was dragged into a bullying case in 2021. That year was the year when KPop idols were worried about allegations of bullying.
Several years after the case, Soojin slowly emerged into the public eye. Most recently, Soojin returned to show off a new charm. Here's how!
Soojin's latest portrait after being missing for several years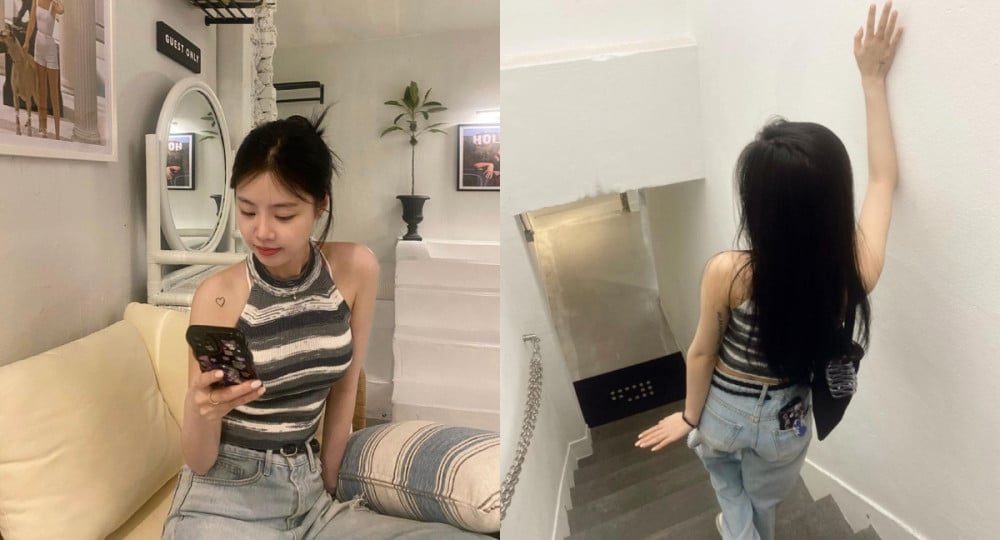 Source: Instagram/Soojin
On July 9, South Korean time, former (G) I-DLE member Soojin took to his personal Instagram account to post various photos of himself. In the photo, Soojin is seen wearing a striped sleeveless shirt with jeans, she looks comfortable while traveling.
However, what caught the attention of many fans was the small heart tattoo on his right shoulder. That seems to complete her look, as she looks beautiful with her fair skin and long black hair.
As expected, Soojin's new activity on Instagram caused quite a stir in the K-pop community, with many netizens naming her former group (G)I-DLE.