South Korea – Recently, MAMAMOO's Hwasa was reported to the police because her stage performance was too vulgar. It's not a matter of her clothes, Hwasa was criticized when she licked her fingers and then touched her sensitive parts.
Hwasa's appearance ended up being reported by the Korean parent community. In the midst of facing the case, Hwasa attracted the sympathy of the industry and even lawyers. According to the lawyer, MAMAMOO's Hwasa cannot be considered a violation. Here's more!
MAMAMOO's Hwasa is called obscene and indecent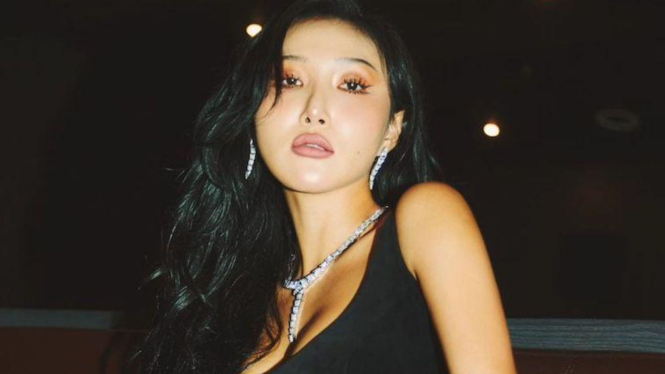 Photo : Instagram/Hwasa
Launching from Daum, lawyers and the entertainment industry revealed that Hwasa's actions on the stage which were disputed by the parent community could not be considered obscene and indecent. The reason the lawyer revealed this was because Hwasa's scene on stage did not invite the sexual desires of the general public.
"If the act of exposure leads to sexual arousal or embarrassment, it may be considered as public indecency. Considering that this incident happened at a university festival with a confessional 'performative' aspect, it is difficult to conclude that Hwasa's performance had the 'obscenity' that stimulated the general public's sexual desires. Therefore, it is difficult to apply charges of public indecency in this case." said a Korean lawyer as quoted from Daum on Wednesday, July 12, 2023.
Those in the entertainment industry have also raised concerns that such controversies could unduly limit artists' freedom of expression. A music industry insider said, "There may be cultural differences, but if we look at the stages of overseas pop stars, there are more performances that have provocative actions and outfits with overexposure. It seems like Korean artists are being treated harshly."