South Korea – Soyou will make a comeback by releasing a second mini album titled Summer Recipe. This latest work from Soyou is scheduled to be released on July 26, 2023.
Ahead of the comeback, Soyou has released the tracklist of the mini-album vol.2. So how is the information? Come on, take a peek in full.
Soyou Releases Tracklist for Summer Recipe's 2nd Mini Album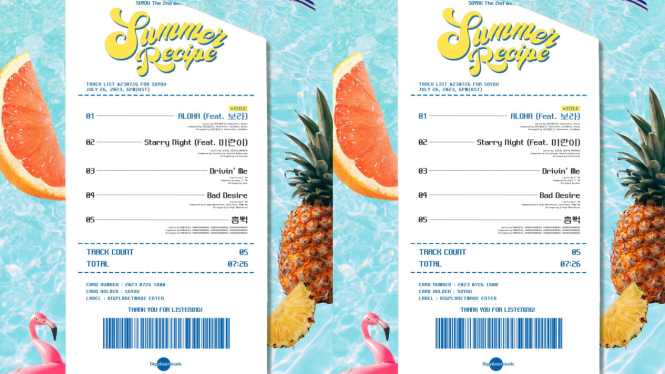 Photo : Twitter.com/bpm_soyou
Launching from SPOTV News on 12 July 2023, Soyou has released the tracklist for her second mini album entitled Summer Recipe on the official social media of her agency Big Planet Maid Entertainment.
Through the tracklist, the title song Aloha (Feat. Bora) and the featured artists were revealed for the first time. Through the song Aloha, Soyou and Bora, who have worked together as SISTAR members, will collaborate.
Additionally, producer Double Sidekick was in charge of writing and composing the lyrics for Aloha. Soyou, Bora, and Double Sidekick are a proven combination of SISTAR's mega-hits and summer hits like Loving You, Ice Wear, and Give It To Me.
In addition, Soyou's new album will contain a total of 5 songs, including Starry Night (Feat. Miran), Driving Me, Bad Desire and Drenched.
Meanwhile, Summer Recipe, which will be released on July 26, 2023, is a mini album released by Soyou after 1 year and 3 months.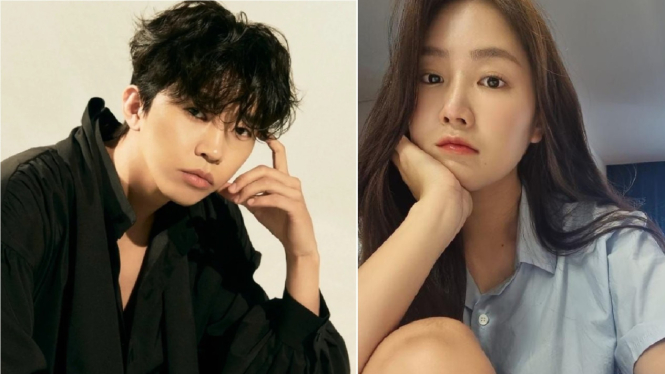 Photos: Various Sources
Some time ago it was reported that Lim Young Woong was reportedly dating SISTAR's Soyou. This speculation arose from one of the restaurant uploads in Jeju.