South Korea – Super Junior renews contract with agency SM Entertainment. However, the three Super Junior members such as Eunhyuk, Donghae and Kyuhyun left SM and will set up their own agency.
So, what is the complete information like? Come on, take a peek at the article below!
Establish Your Own Agency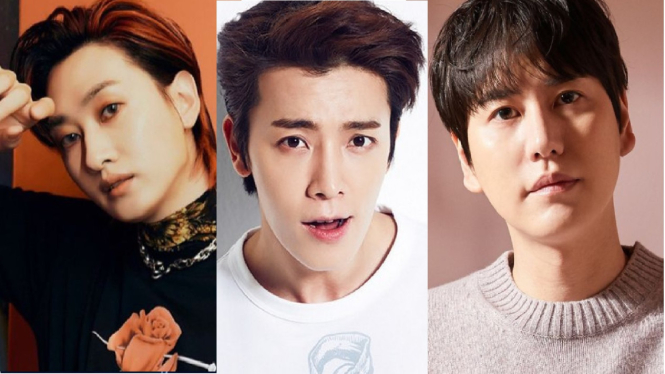 Photos: Various Sources
Super Junior members Eunhyuk, Donghae, and Kyuhyun left SM Entertainment after about 17 years since their debut. On July 14, SM Entertainment announced that the three Super Junior members would be continuing individual activities on their own and would be establishing an agency.
"Super Junior's Eunhyuk, Donghae, and Kyuhyun will be carrying out individual activities separately from SM. Except for the three members, the remaining six Super Junior members, Leeteuk, Heechul, Yesung, Shindong, Siwon, and Ryeowook, signed contract extensions with SM Entertainment." said SM Entertainment in Naver on Friday, July 14, 2023.
Super Junior Remains at SM Entertainment Agency