South Korea – On July 19th, the 2nd Blue Dragon Series Awards were held. Just like the previous year, the annual award ceremony attracted a number of popular celebrities and rewarded them for their hard work.
So, who are the celebrities who have won the Blue Dragon Series Awards 2023? Come on, check out the details below!
Song Hye Kyo wins Daesang (grand prize)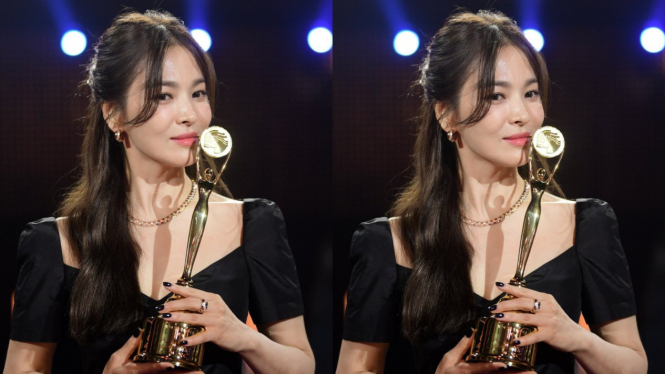 Photo: Sports Chosun
Sports Chosun is again holding its annual awards ceremony, the Blue Dragon Series Awards, considering the continuous growth of the original series content industry. The Blue Dragon Series Awards is one of the events that honors excellence in dramas and variety shows produced by streaming services, as opposed to television networks.
On July 19, the event was held at Incheon City of Paradise, with YoonA and Jun Hyun Moo as the hosts.
This year, the Blue Dragon Series Awards introduced several new awards, namely the Daesang (Grand Prize), OST Popularity Award, and Why Not Award (awarded to artists or works that inspire change in streaming services through unique ideas or challenges).