PeekSeleb – Mustofa Potatoes is a popular dish originating from Indonesia. This dish is known for its savory taste with a touch of sweetness from soy sauce. Mustofa potatoes are usually served as a snack or as a side dish for main courses.
So, for those of you who want to make your own at home, here is a complete recipe for making delicious Mustofa Potatoes at home. Come on, see!
1. Ingredients for Making Mustofa Potatoes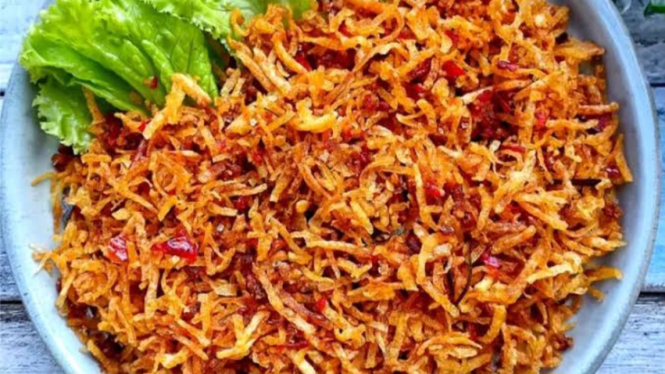 – 500 grams of potatoes, peeled and cut into small cubes
– 3 tablespoons of cornstarch
– 1 teaspoon of salt
– 1/2 teaspoon ground pepper
– Right amount of oil
– 3 cloves of garlic, finely chopped
– 2 tablespoons of sweet soy sauce
– 1 tablespoon of tomato sauce
– 1 tablespoon chili sauce (optional)
2. Steps to Make Mustofa Potatoes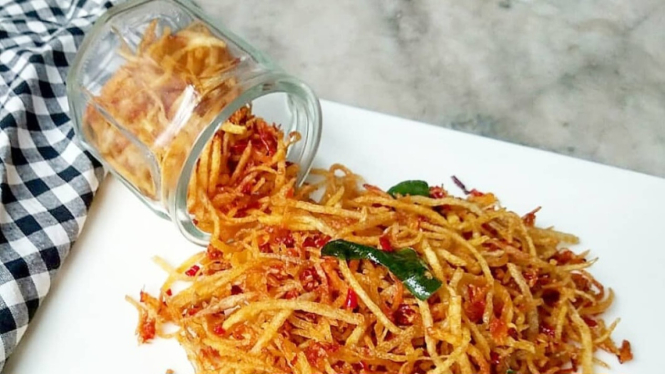 1. First, soak the potato pieces in water for a few minutes to remove excess starch. After that, drain the potatoes using a colander or paper towels.
2. In a bowl, mix cornstarch, salt, and ground pepper. Stir well until all the ingredients are well mixed.
3. Heat cooking oil in a large enough pan. Make sure there is enough oil for the potatoes to fry well.
4. Put the potato pieces into the cornstarch mixture and stir until all the potatoes are well coated with flour.
5. Fry the potatoes in hot oil until golden and crispy. Remove and drain the potatoes on paper towels to remove excess oil.
6. In a clean pan, heat some oil and sauté the garlic until fragrant and browned.
7. Add sweet soy sauce, tomato sauce, and chili sauce (if using). Stir well and let the spices boil for a moment.
8. After that, put the fried potatoes in the pan with the spices. Stir well so that all the potatoes are covered by the soy sauce.
9. Remove the mustofa potatoes from the pan and serve on a serving plate.
10. Mustofa Potatoes are ready to be enjoyed as a snack or as a side dish to the main course. Enjoy the delicacy of mustofa's savory potatoes with a touch of sweet soy sauce.
Mustofa potatoes are a delicious and easy dish to prepare at home. With the recipe above, you can make savory mustofa potatoes with a touch of sweet soy sauce that captivates your taste buds.
Feel free to adjust the seasoning according to your taste. Good luck! (nes)