South Korea – Jeyuk Bokkeum is a Korean specialty consisting of pork cooked in a spicy sauce, vegetables, and spices. Its spicy and savory taste makes it very popular among Korean food lovers. In this article, we will unravel the delicacy of Jeyuk Bokkeum and provide an easy-to-follow recipe so you can enjoy it at home.
It is known that this pork stir-fry dish turns out to be Jaemin NCT's favorite food. What is the recipe like and how to make it? Come on, take a peek at the full article below!
Jeyuk Bokkeum dish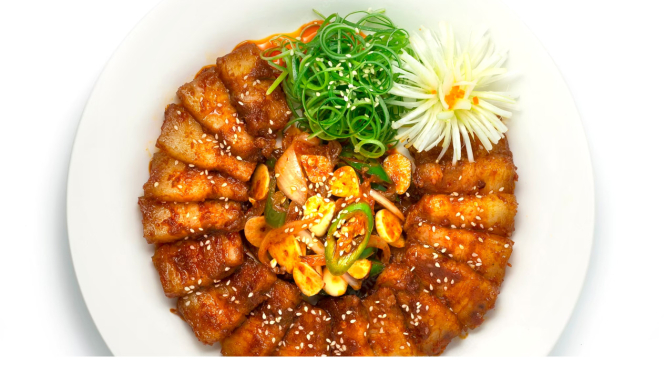 Photo: freepik
Jeyuk Bokkeum is a tantalizing stir-fried dish from Korea. Thinly sliced ​​pork is cooked in a rich spicy sauce, fresh vegetables and spices, creating a delicious and alluring combination.
This dish is often served with white rice and other banchan (side dishes). Do you want to try making Jeyuk Bokkeum at home? Here is an easy-to-follow recipe for a delicious and spicy dish.
Jeyuk Bokkeum recipe