South Korea – NewJeans' songs are actively charting on various streaming platforms in various countries. Most recently, NewJeans renewed its ranking on the US Billboard.
Want to know more information? Come on, immediately refer to the following article!
NewJeans' latest Billboard milestone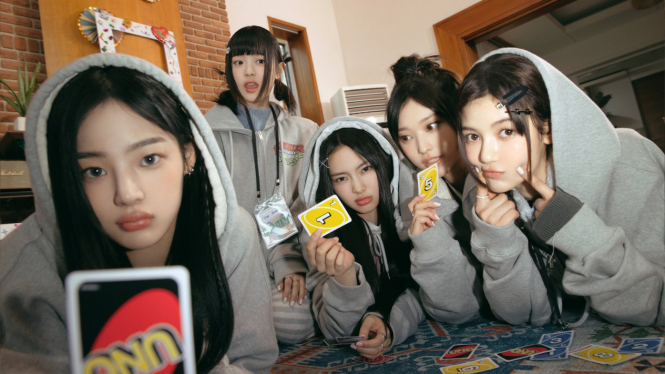 Photo : Twitter.com/newjeans_ador
On the 17th (local time), US Billboard first released the main chart rankings compiled from the data of July 7 to 13 via its homepage and SNS. According to the data, NewJeans' title song Super Shy, triple title song and pre-release single of the 2nd mini album Get Up by NewJeans (Minji, Hani, Daniel, Haerin, Hyein), ranked 2nd on the 'Global 200 ' and 'Global (excluding US)' top the list
Billboard said, "NewJeans 'Super Shy' clocked up 63 million streams and over 6,000 music sales (downloads) in one week (based on 'Global 200')."
It is the third song in NewJeans' career to make the list. Previously, in January this year, the b-side song 'Ditto' and title song 'OMG' from the single album OMG ranked 8th and 10th respectively on 'Global 200'. Ditto 4th and OMG 7th.