PeekSeleb – In order to channel the artistic talent of the younger generation including children with special needs, PT. Jakarta International Expo (JIEXPO) as the organizer of the Jakarta Fair 2023 event. Held a Corporate Social Responsibility (CSR) program in the field of education for children with special needs which was held on Monday, 3 July 2023 in the Jakarta Fair Kemayoran area.
Carrying the theme 'Sharing from the Heart, Building the Nation Together', the Jakarta Fair CSR program caring for children is a form of concern for children, especially in the world of education and is implemented in the form of corporate CSR. Here's the full article.
CSR activities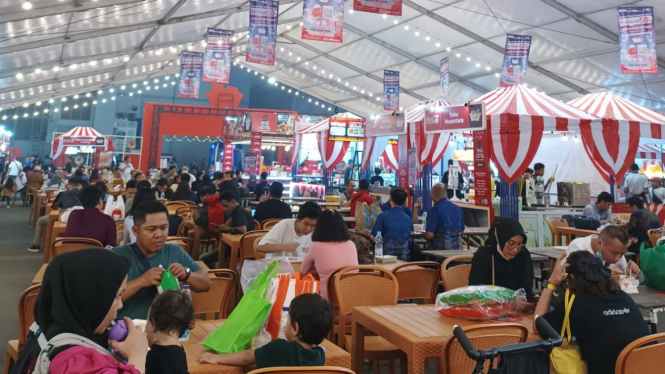 This CSR activity is expected to provide sustainable benefits for children with special needs (disabled).
More than 200 children attended the event. The Jakarta Fair CSR program has been arranged in an orderly manner with various agendas that aim to help develop children's mentality, attitude and character. So it will be easier to find the best way to provide the right method to educate and pay special attention to them.
During the event, the children were invited to listen to fairy tales that had been prepared to entertain them before the children were invited to tour the Jakarta Fair area and enjoy free rides in the Jakarta Fair area.