South Korea – Han So Hee's appearance in the music video for Jungkook BTS's song Seven has finally been released publicly.
In the short video clip, Han So Hee and Jungkook seem to be involved in an argument in the middle of a crowd. What are you curious about? Let's take a peek together!
Portrait of Han So Hee in the Video Clip for Jungkook BTS's Seven Song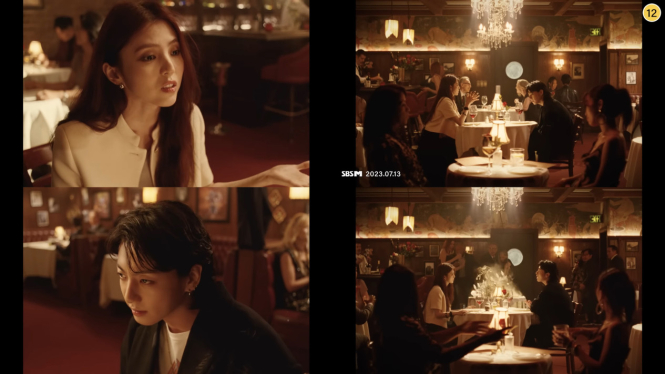 Photo : HYBE Labels/YouTube
Ahead of the release of his solo single, HYBE Labels through its official YouTube channel launched a video teaser for the song Seven performed by Jungkook BTS.
In the video teaser shared on July 13, the beautiful actress Han So Hee is present as a video clip model with the singer, Jungkook BTS.
Han So Hee and Jungkook BTS appear to be in a European-style restaurant. Even though it is thick with nuances of romance, Han So Hee seems to be throwing arguments at Jungkook BTS who is in front of him.