South Korea – SM Entertainment's Kpop group, namely EXO, made a comeback with their 7th album titled EXIST on July 10, 2023.
Private Party is one of the 9 tracklists on the EXIST album with lyrics and rhythms that invite listeners to feel the glamorous party vibes.
Here, PeekSeleb summarizes the lyrics of the song Private Party performed by EXO, complete with Indonesian translation, let's scroll!
Private Party Lyrics – EXO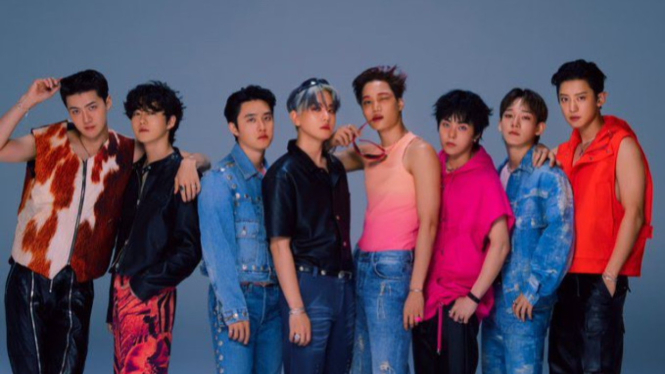 Photo : Twitter/weareoneexo
Mm-mm, yeah-yeah
Yeah, ooh
Yeah, yeah, yeah
Ayy, yeah
Neoui siseon kkeute nan
Heart explode
Geotjabeul su eomneun seoneul neomeun kkol
Iseongeun ice, jeonbu cold
Wiheomhan bonneungman nameun sangtaero
Hankkeot bukjeogineun pati gipeojin sai
Seuljjeok ppajyeodeuneun mami ikkeuneun body
Bari mikeureojin deusi negero fallin'
Jakku Majuchineun nunbit
Uyeoni anin uri dul