South Korea – The rookie group ZEROBASEONE is attracting attention for having sold out their first fan-con titled 2023 Zero Base One Fan-Con.
In particular, to be precise they had sold out all the seats i.e. 20,000 seats. So how is the information? Come on, take a peek below.
ZEROBASEONE Fan-con Tickets Sold Out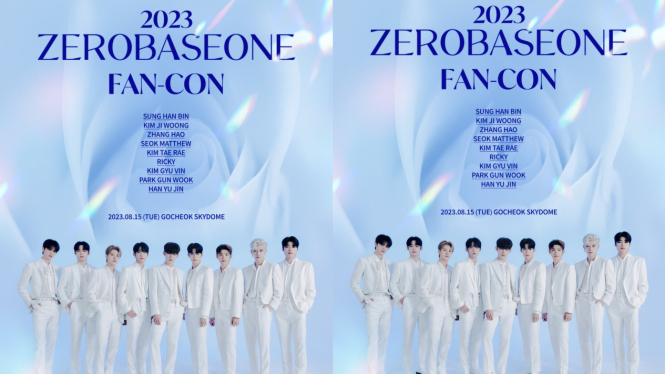 Photo : Twitter.com/zb1_official
Launching from Dispatch on Tuesday, July 25 2023, ZEROBASEONE will meet fans by holding the 2023 Zero Base One Fan-Con on July 15 2023, at 19:30 KST. This event will be held at the Gocheok Sky Dome located in Guro-gu, Seoul.
Recently it was reported that the pre-sale tickets, which opened on the 24 2023, had sold all seats, namely 20,000 seats.
Because of that, showing the hot popularity of ZEROSE fans (fandom name)