PeekSeleb – Cakalang chili sauce recipe is one of the variations of chili dishes in Indonesia.
Cakalang is a sea fish that has a distinctive taste and is often used in traditional dishes in North Sulawesi, especially Manado.
If you want to try the spicy and delicious sensation of cakalang chili, here is a homemade cakalang chili recipe that you can try to make yourself.
1. Cakalang Sambal Recipe Ingredients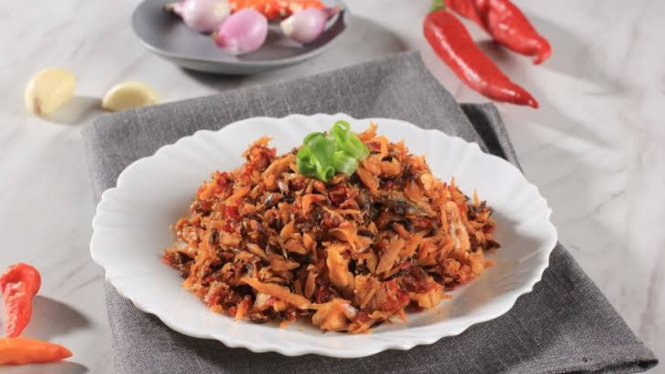 – 200 grams of smoked skipjack, boiled and cut into pieces
– 10 curly red chilies, finely sliced
– 5 red bird's eye chilies, finely chopped (according to taste)
– 5 red onions, finely sliced
– 3 cloves of garlic, finely chopped
– 2 red tomatoes, cut into small cubes
– 2 tablespoons of tamarind water
– 1 tablespoon of sugar
– Salt to taste
– Enough cooking oil for stir-frying
2. Steps to Make Cakalang Sambal Recipe