PeekSeleb – Asem-tamarind is a traditional Demak dish. However, this food is also famous in Yogyakarta, Central Java to East Java.
In this dish, beef is simmered in a spicy, sour gravy. Here is a recipe and how to make delicious meat asem-tamarind. Come on scroll!
Beef Sour Recipe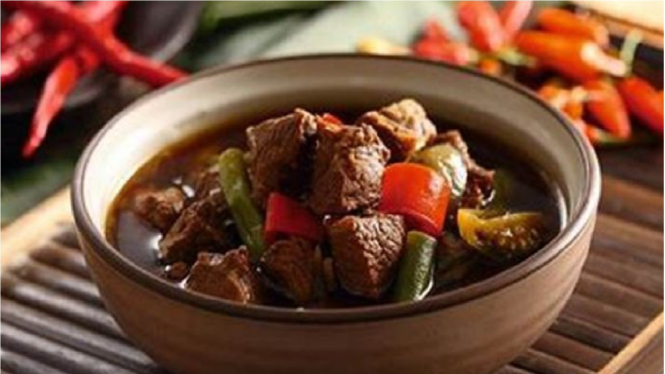 Ingredients:
500 grams of beef (choose a cut of meat that is suitable for boiling, such as brisket or hash), cut into small cubes
2 liters of water
3 bay leaves
2 cm galangal, bruised
2 stalks of lemongrass, bruised
2 tomatoes, cut into pieces
150 grams of long beans, cut into pieces
100 grams of chayote, cut into pieces
100 grams of purple eggplant, cut into pieces
2 pieces of sweet corn, cut into pieces
2 tablespoons of brown sugar, shaved or thinly sliced
3 tablespoons of tamarind water
Salt to taste
Cooking oil for sauteing
Powdered Ingredients:
5 shallots
3 cloves of garlic
4 candlenuts, roasted briefly
1 teaspoon coriander, roasted briefly
1 teaspoon granulated pepper
Steps:
Boil the beef in boiling water for about 30-40 minutes until the meat becomes tender. Drain and set aside.
Heat the oil in a pan and sauté the ground spices until fragrant.
Add bay leaves, galangal and lemon grass. Stir well for a few moments to release the aroma of spices.
Add the beef that has been boiled into the stir-fried spices. Stir well and cook for a few minutes.
Pour the cooking water into the pan, then add the tomatoes, long beans, chayote, purple eggplant, and sweet corn. Stir well.
Add brown sugar, tamarind water, and salt to taste. Stir well and cook over medium heat until the vegetables are cooked and the spices are absorbed.
Adjust the taste according to taste.
Asem-tamarind meat is ready to be served. Serve warm with white rice.
Tips for Making Asem-Asem Meat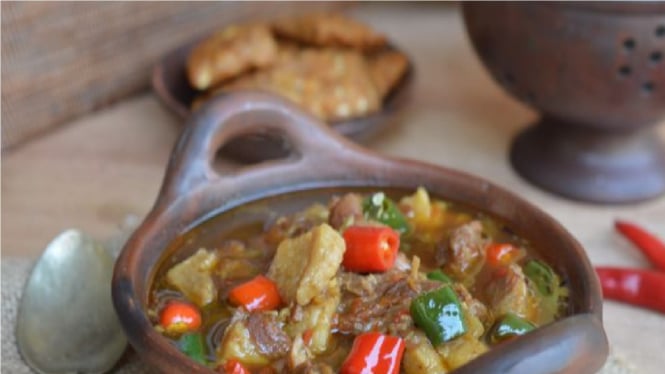 If you want the tamarind-tamarind sauce to be thicker, you can add a little cornstarch which has been dissolved in water.
You can also add other ingredients according to your taste, such as melinjo leaves or cashew leaves.
Asem-tamarind is a delicious and appetizing dish. The rich tamarind and spice gravy gives the beef and vegetables a unique twist.
This dish is suitable to be eaten as the main menu at family or friends events. Have a try and enjoy this delicious tamarind!