PeekSeleb – Tekwan is a typical dish from Palembang, South Sumatra, Indonesia, which is famous for its rich fish sauce and the chewy texture of fish balls. This dish is usually served as a hot soup and is often a favorite at family events or food festivals.
Here is a tekwan recipe that you can try at home. Let's take a peek at the recipe and how to make it below.
Tekwan recipe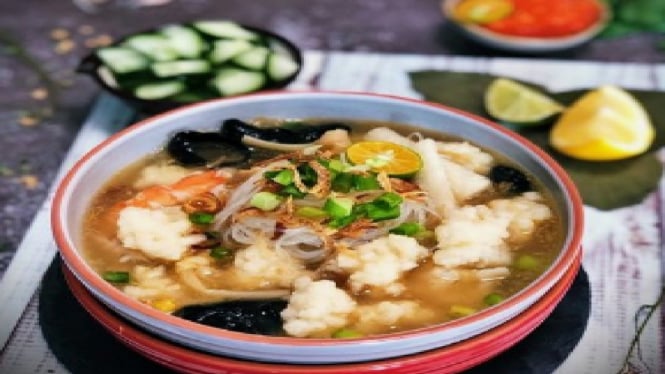 Photo: Pinterest
Ingredients for fish balls:
300 grams of mackerel, fillet, finely chopped
100 grams of sago flour
3 tablespoons of wheat flour
2 eggs
2 scallions, finely sliced
2 cloves of garlic, crushed
1 teaspoon ground pepper
Salt to taste
Ingredients for the gravy:
1 liter of fish stock (from boiling mackerel)
2 scallions, finely sliced
2 cloves of garlic, finely sliced
2 tablespoons of cooking oil
1 tablespoon ebi (dried shrimp), soak in hot water and grind
Salt to taste
Pepper to taste
Supplementary material:
Bean sprouts to taste, brew with hot water and drain
Fried onions to taste
Celery leaves, finely sliced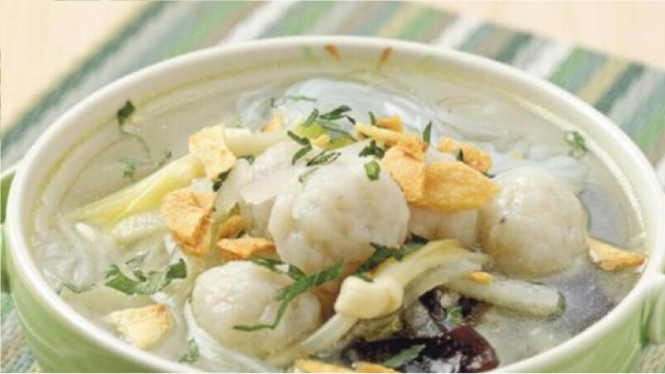 Photo : Pinterest/Tekwan
Steps:
Fish balls: Mix minced mackerel, sago flour, flour, eggs, green onions, garlic, ground pepper, and salt in a bowl. Stir well until all ingredients are evenly mixed.
Heat water in a saucepan until it boils. Take a small amount of the fish ball dough using a spoon and shape it into a small ball. Place the fish balls into the boiling water and allow them to float. Lift and drain.
Sauce: Heat cooking oil in a pan and sauté garlic until fragrant. Add the mashed ebi and stir-fry until fragrant.
Pour the fish stock into the wok with the stir-fried garlic and prawns. Cook over medium heat until boiling. Add salt and pepper to taste according to taste. Stir well.
Add the cooked fish balls into the gravy. Cook briefly until the fish balls are warm.
Prepare a serving bowl. Place the bean sprouts and fish balls at the bottom of the bowl. Pour hot sauce over it.
Sprinkle with fried onions and celery leaves. Tekwan is ready to be served.
This tekwan recipe produces a tekwan dish with delicious fish sauce and chewy fish balls. You can add vermicelli noodles or yellow noodles as a complement.
Serve warm tekwan as a delicious and warming main dish. Good luck! (bbi)