PeekSeleb – Recipes for diet smoothies are easy enough to make at home. For those of you who don't know, Smoothies are drinks made from a combination of raw fruits and or vegetables that are mashed in a blender.
Smoothies texture is thicker than juice. Because it is made from fruits to vegetables, many make this one drink a diet drink.
For those of you who want to know tips for making smoothies to effective recipes for dieting, let's take a peek at the full review below.
Tips for Making Smoothies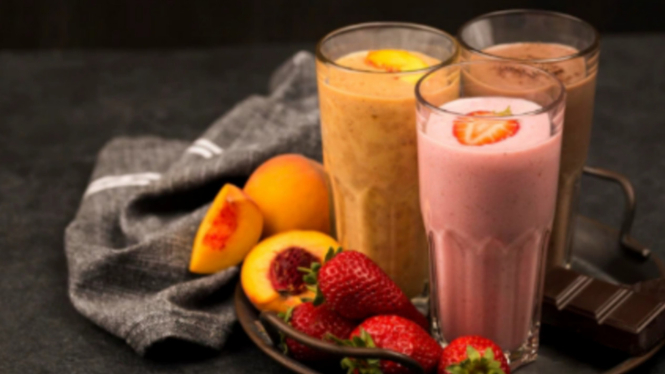 For those of you who want to make Smoothies, let's take a peek at the tips for making delicious and nutritious Smoothies below:
1. Choose ripe fruits so they taste better and fresher. If the fruit is not ripe, you can add 2 drops of stevia (a sweetener with zero calories).
2. You can add various nuts as protein when making smoothies. It can be almonds, pumpkin seeds, oat meal, whey protein to chia seed
3. To add lasa, you can also use mineral water, liquid yogurt, milk or coconut water.
4. The arrangement in the blender starting from the bottom can be vegetables, fruits, various nuts, ice cubes, and liquids.