South Korea – The song Regret It is one of the tracklists in EXO's 7th full album entitled EXIST which was officially released on July 10, 2023.
Written directly by EXO's Chanyeol, the song Regret It conveys the message of expressing feelings at that time without regrets.
Check out the meaning of the lyrics to the song Regret It sung by EXO, complete with Indonesian translation, let's scroll!
Regret It Lyrics – EXO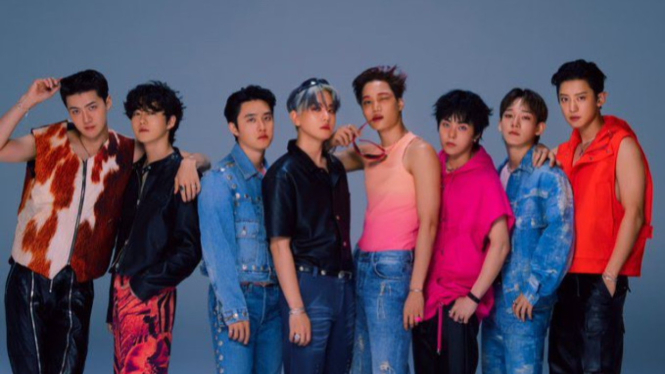 I'm on your side
I'm on your side
I'm I'm on your side
ret't bring it baby
Warn warn, warn 'em 'bout that sign
Warn warn, warn 'em 'bout that sign
Warn warn, warn 'em 'bout that sign
Warn warn, warn 'em 'bout that sign
(Warn warn) modeun geon neoro sijak dwaesseo
(Warn warn) modeun geol georeo junbi dwaesseo
(Warn warn) dive in