South Korea – When visiting Indonesia recently, Taeyong NCT had the opportunity to try various Indonesian specialties and snacks.
The SM Entertainment idol looked fascinated when he tasted a row of typical Indonesian snacks, and admitted that he really liked them. What are Taeyong NCT's favorite Indonesian snacks?
Taeyong NCT's Favorite Indonesian Snack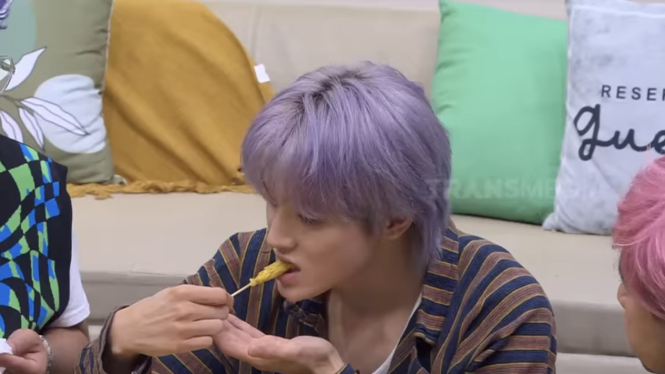 Photo : TRANS7 OFFICIAL/YouTube
In June, Taeyong NCT officially launched his debut album SHALALA with the main song of the same name.
Taeyong NCT was also one of the performers at an event held by a media in Indonesia, and was successful in curing the homesickness of Indonesian fans.
Not only that, he also took the time to come to the program hosted by Raffi Ahmad and Irfan Hakim. At that moment, Taeyong NCT tried various Indonesian snacks, kue cubit cakes, egg rolls, and ape cakes.