PeekSeleb – South Korea is famous for its advanced skincare technology that produces many of the best products, especially in beauty products. Usually Korean brands sell skin care products with a price range of IDR 300,000~500,000 and this price is not cheap for Indonesian pockets.
Therefore, there is a beauty brand from Korea, Easybeaute, which has the concept of Korean skincare at affordable prices. This brand has a mission to spread K-Beauty culture to everyone, including Indonesia, but at a friendly price. What kind of information do you suggest? Come on, check out more.
About Easybeaute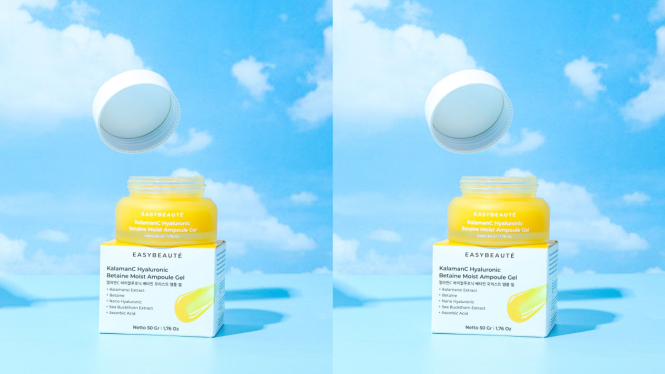 Easybeaute is a Korean brand that was founded in 2019 and went viral first in 2020 through the Kalapack Sheetmask which can brighten the face instantly but safely.
Easybeaute products have been equipped with product safety such as BPOM certification, Korea MFDS Certification, EWG Green Certification which makes Easybeaute products safe to use by skincare enthusiasts from the age of 15 and above.
Easybeaute products use a lot of fruit extracts and natural extracts so they are vegan friendly and you don't have to worry about containing non-halal animal ingredients. One of the signature fruits from Easybeaute is the Kalamansi fruit which is known as a summer fruit.