South Korea – SM Entertainment's Kpop group, EXO, released a music video for the song Hear Me Out on Friday, 30 June 2023.
The song Hear Me Out is one of the tracklists included in EXO's 7th full mini album entitled EXIST, which is scheduled to be released on July 10.
Here are the lyrics to the song Hear Me Out performed by EXO, complete with Indonesian translation, let's scroll!
Lyrics of Song Hear Me Out – EXO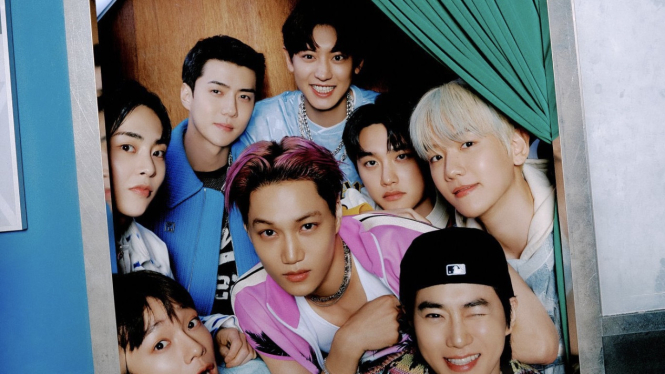 One, two, three
Look babe deo maeume deureo
Neoui maeume deullyeo nalgaereul pyeo
Let's fly together
Naneun ireul naeji
Baby I can't help it
Nal mireonaeryeoneun sidoneun
Just save it
Cuz I've been thinking
Bout some time with you
Nan ajikdo i modeun ge sijagil ppun
Baraneun geoseun jeonhyeo eopseo My baby
Gachi bamsae gateun goseul boneun ge
Nae Favorite
Girl just
Eoryeopge saenggakaji ma
Siganman akkawo Love