South Korea – Right on ARMY's birthday, BTS released a book called 'Beyond The Story'. The book turned out to contain about their difficult times at the beginning of their careers.
So, what are the spoilers for this Beyond The Story book? Come on, take a peek at the article below!
ARMY's Birthday Celebration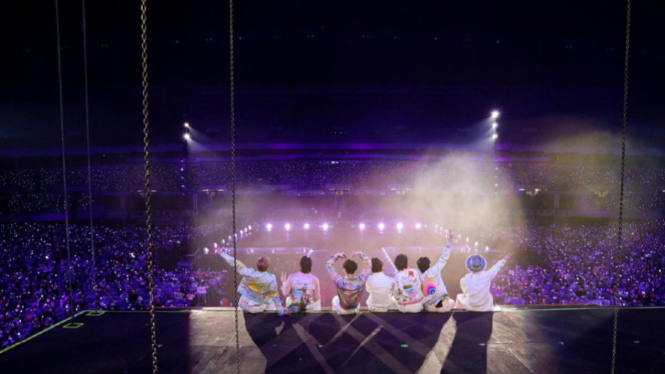 Photo : Twitter/Bts_Bight
World BTS ARMY Day is held every July 9 or today. On that date the name ARMY was inaugurated as the BTS fandom, in 2013 to be precise.
Through the 'ARMY Corner Center' video, BTS members discuss the names of the fandoms they created before the name ARMY was born. Initially Jimin suggested the name 'Cherry', followed by RM proposing the name 'The Bells' and finally chosen with the name 'ARMY'.
Spoilers for Beyond The Story