South Korea – Jungkook BTS is in the spotlight in the latest solo teaser with Han So Hee. It is known that SEVEN's solo album has the main song of the same title as the collaboration with Latto.
So, what are Jungkook's Seven song lyrics like? Come on, take a peek at the lyrics of the song Seven – Jungkook BTS feat. Lattos below!
SEVEN Song Teaser – Jungkook BTS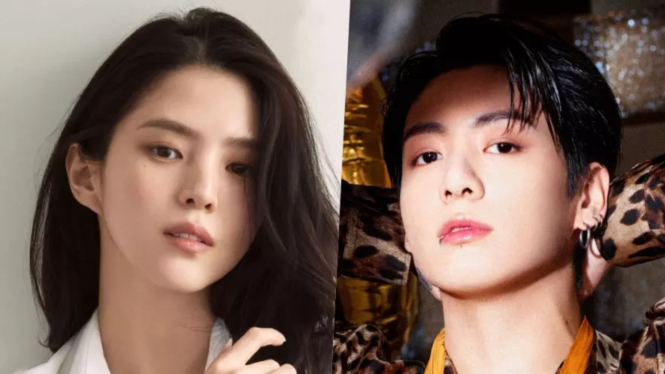 Photos: Various Sources
The latest music video teaser released by Jungkook BTS has made fans excited because it shows footage of the scene with actress Han So Hee. The highly anticipated release of Jungkook's single has caused great excitement among fans around the world.
On July 12, Han So Hee quickly shared a teaser video of Jungkook BTS's upcoming solo single "Seven" on her Instagram story soon after it was uploaded by HYBE.
Meanwhile, Jungkook BTS will also appear live on the 'Good Morning America' program. Even after GMA opened a ticket buying website, tickets to Jungkook's summer concert series sold out in just 50 seconds.
Yesterday, Jungkook was seen at the airport heading to America. His departure this time was for a concert during his debut solo album at Good Morning America on the same day the album was released.
Spoilers for a Piece of Seven's Song – Jungkook
The following is a spoiler of a piece of song lyrics along with a translation of Jungkook's song Seven, BTS Feat. Lattos.
Song lyrics:
The weight of the world on your shoulders
I catch your waist and ease your mind
Translation:
the weight of the world on your shoulders,
I caught your waist to ease your mind
It is known that Seven's song is a refreshing summer song that will definitely make you feel Jungkook's broad charm. SEVEN's album from Jungkook will be released on July 14. (bbi)