Jakarta – In the context of celebrating World Environment Day, Danone-AQUA also supports and becomes part of the 2023 National Waste Care Festival (FPSN) with the theme "From Traditional Linear Towards Circular Economy" which was initiated by the Ministry of Environment and Forestry of the Republic of Indonesia (KLHK) as one of the efforts to increase multi-sector collaboration in suppressing the problem of plastic waste in Indonesia.
FPSN 2023 takes place at the Manggala Wanabakti Building, Jakarta and is officially closed today. Check out the following information.
Execute FPSN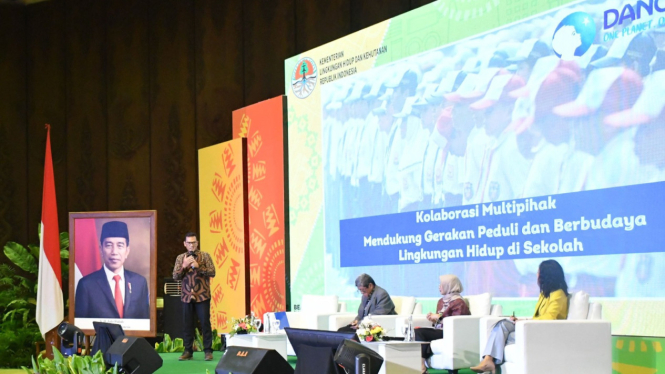 Based on data from the Ministry of Environment and Forestry's National Waste Management Information System (SIPSN), the volume of waste generation in Indonesia in 2022 will reach 19.45 million tons, a significant decrease of 37.52% from 2021 which was 31.13 million tons. The United Nations Environment Program (UNEP) states that the amount of plastic waste entering aquatic ecosystems can almost triple. From around 9-14 million tons per year in 2016 to 23-37 million tons per year in 2040 without concrete efforts and multi-sectoral collaboration to eradicate it.
Rosa Vivien Ratnawati, Director General of Garbage, Waste, Toxic and Hazardous Material Management (PSLB3) of the Ministry of Environment and Forestry welcomed the support from private companies and the multi-sector collaboration that has been established in supporting the implementation of the third FPSN this year.
"The 2023 National Waste Care Festival is expected to become a joint forum in providing real solutions in solving waste problems in Indonesia, especially plastic waste, as well as encouraging the implementation of action plans to achieve the national target of reducing greenhouse gas emissions which will be a new chapter towards Zero Waste, Zero Emissions," explained Rosa.