PeekSeleb – Kue Cantik Manis, as the name suggests, is a sweet dish that not only tempts the eye but also spoils the tongue with its delicious taste.
This cake is usually served in various events, from birthday parties, family celebrations, to gatherings with friends.
Behind its stunning beauty, this cake is also easy to make at home with simple ingredients. Here is a beautiful sweet cake recipe that you can try.
1. Ingredients for Sweet Beautiful Cake Recipe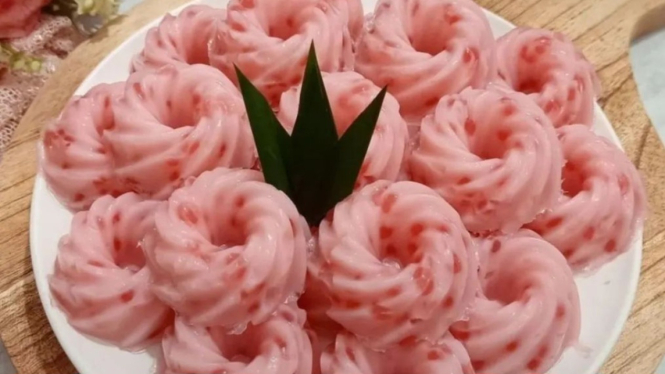 Photo : Instagram/galeri.cooking.baking
– 200 grams of butter (preferably unsalted butter)
– 200 grams of sugar
– 4 chicken eggs
– 200 grams of all-purpose flour
– 1 teaspoon of baking powder
– 1 teaspoon of vanilla extract
– 100 ml of liquid milk
– Food coloring (several colors to taste)
– 200 ml whipped cream (whipping cream)
– Fresh fruits (like strawberries, blueberries, kiwi) for garnish
2. How to Make Sweet Beautiful Cakes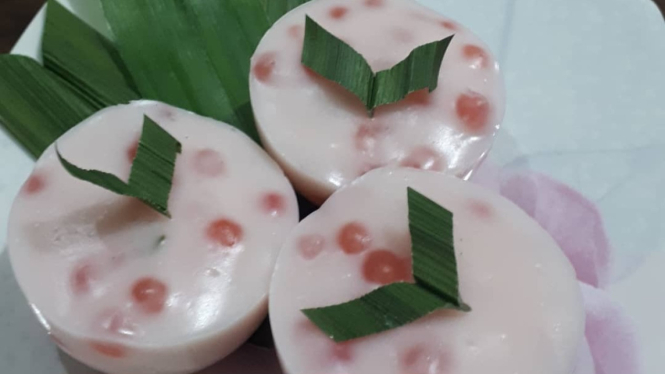 Photo : Instagram/ulmie.detrias
1. * Preheat the oven at 180 degrees Celsius. Then, grease a baking sheet with butter or line it with parchment paper so the dough doesn't stick.
2. Whisk unsalted butter and sugar in a large bowl until fluffy and pale white in color. Use a mixer at medium speed to make this process easier.
3. Add the eggs one by one into the butter mixture while continuing to beat with a mixer until smooth. Make sure each egg is completely mixed before adding the next egg.
4. Sift the flour and baking powder into the dough. Gently stir with a spatula using a rolling motion until the mixture is well combined and there are no lumps of flour.
5. Pour the vanilla extract into the mixture and mix well. Next, add the liquid milk little by little while continuing to mix until the mixture reaches a soft and even consistency.
6. Divide the dough into several parts according to the amount of food coloring you want to use. Add food coloring to each part of the dough and stir until the color is even.
7. Pour the batter into the tin and smooth the surface. Bake in preheated oven for 20-25 minutes or until cookies are cooked and golden. To check for doneness, you can do a toothpick test by inserting a toothpick into the center of the cake. If the toothpick comes out clean, the cake is done.
8. After the cake has cooled, take the whipped cream and spread it evenly over the cake. You can also add chopped fresh fruit as a garnish. Some of the fruits that are often used are strawberries, blueberries, and kiwi.
9. Sweet Beautiful Cake is ready to be served and enjoyed with your family or friends. Feel the delicacy and beauty of this cake that will definitely make your event even more special.
Sweet Beautiful Cakes are tantalizing works of culinary art, and with this simple recipe, you can easily create a special treat at home.
Good luck and I hope this cake succeeds in becoming your pride in serving sweet treats to your loved ones!(prl).