South Korea – SNSD's Taeyeon successfully broke the stage of The ODD Of Love In Jakarta concert. At the opening, Taeyeon made SONE (SNSD's Fandom) hysterical with the song INVU.
Badly disappointed, take a peek at the excitement of The ODD Of Love In Jakarta concert below. Come on, just scroll right away!
Perform INVU song in black long dress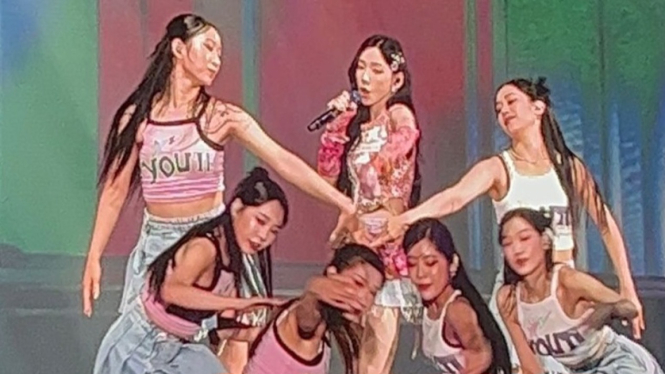 Photo: PeepSeleb/Cahaya Padang
Taeyeon sang INVU's song as the opening act for The ODD Of Love concert in Jakarta. Taeyeon appeared in a long black dress while smiling at the fans.
"Falling in love," Taeyeon said while singing the INVU song in front of many fans attended by SONEs from various countries.
When singing the song, the fans immediately screamed hysterically while lifting the lightstick which emitted pink color. Fans even followed INVU's lyrics and sang it as if it was a duet with Taeyeon.