South Korea – Recently, there are several KPop idols who are busy attending special events from the Versace brand. The KPop idols who shocked the public when they attended the Versace event were Ningning aespa and Hyunjin Stray kids.
Hyunjin Stray Kids even attended the Versace pop-up store that just opened in Seoul. So, what is Hyunjin Strat Kids like with the Versace brand? Come on, check it out below!
Sexy portrait of Hyunjin Stray Kids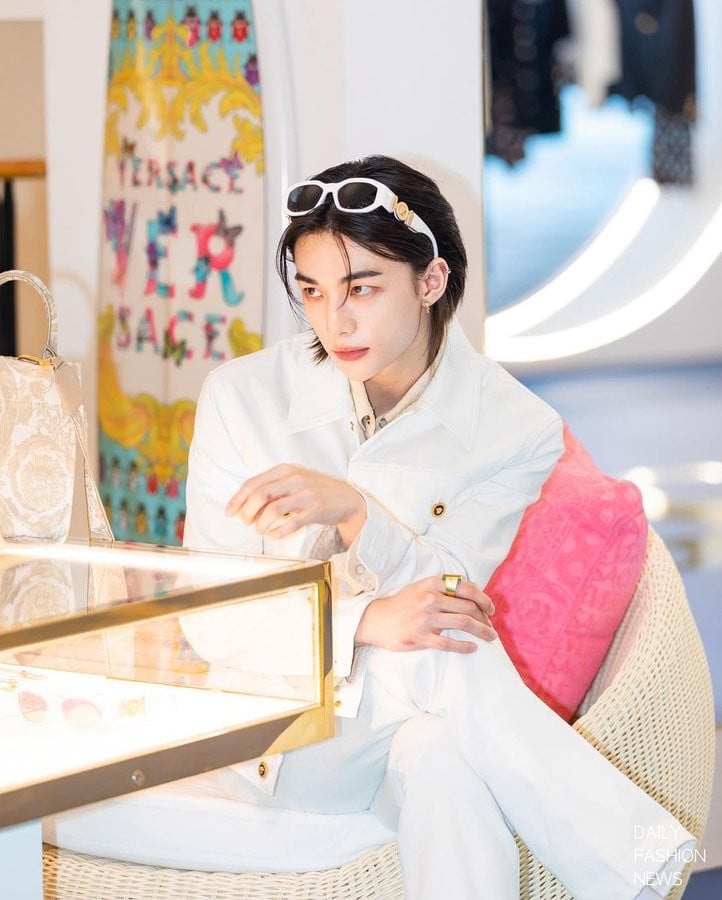 Source: Versace
On July 11, Hyunjin Stray Kids attended the opening of the Versace Pop-up store in Seoul. Hyunjin Stray Kids became the first idol to enter the Korean Versace store. In fact, only a few reporters were invited to the event.
Hyunjin Stray Kids was even the only male idol who received an invitation and was the only one who wore Versace items. One of the viral items is the bag that Hyunjin Stray Kids collaborated with.
Hyunjin's photos with the bag were praised by many magazines calling him the 'friend of the brand' in their coverage.