Bali – Tegalalang Rice Terrace is one of the tourist attractions in Bali which is quite popular and in great demand.
The location is on Jl. Raya Tegalalang, Tegallalang, Kec. Tegallalang, Gianyar Regency, Bali. For those of you who are visiting Bali, don't miss this tour.
Because this tourist spot in Bali offers a beautiful and fresh atmosphere. Let's take a peek at the Tegalalang Rice Terrace travel review below.
Tegalalang Rice Terrace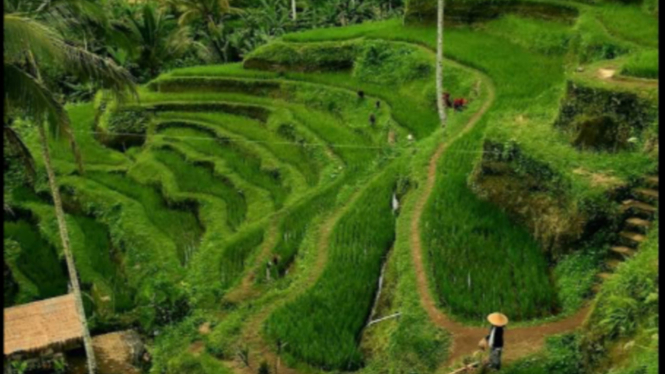 Basically, Tegalalang Rice Terrace is a village that has the natural beauty of vast rice fields and spoils the eye.
As far as the eye can see, you will be presented with beautiful green and wide rice fields. Because it is an agricultural area, the atmosphere feels cool and fresh.
Many who deliberately come to enjoy the cool and beautiful atmosphere. Besides being able to enjoy the cool atmosphere, there will be exciting rides that you can try.
Among them is the flying fox which is quite popular among tourists. Even though it costs around IDR 150,000, many are interested.
Tegalalang Rice Terrace Entrance Ticket Prices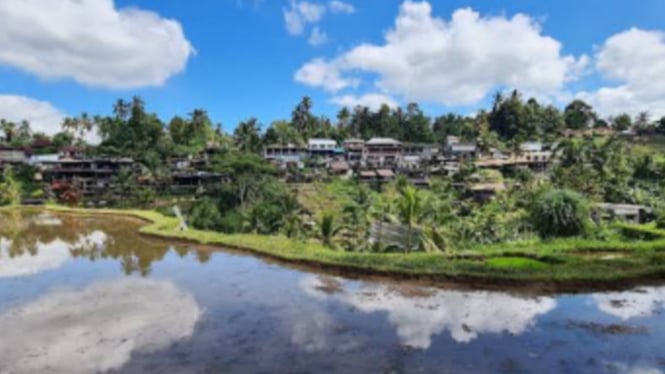 For those of you who are interested in visiting the Tegallalang Rice Terrace, the ticket price is IDR 25,000. Throughout the area, you might also find donation boxes placed by residents so they can share a little fortune with local residents.
If you are hungry, no need to worry. Although technically this is a village, many cafes and places to eat have been provided to support the tourist area.
If visiting the Tegalalang Rice Terrace, the best time suggested is early morning and before sunset.
Because the atmosphere will be cooler and different than usual. You can also take as many photos as you like if you visit this tourist area.
Travel Tips to Tegalalang Rice Terrace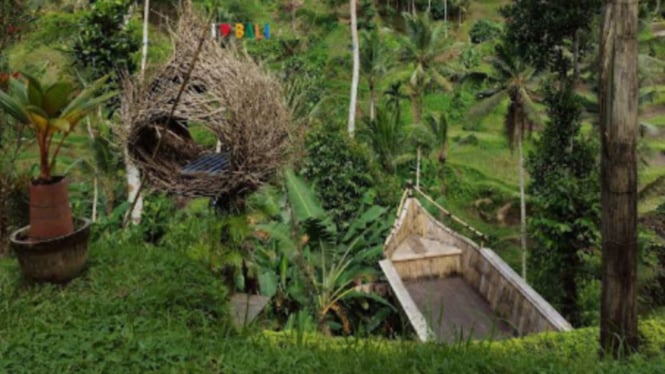 If you visit Tegalalang Rice Terrace, you need to pay attention to the following tips. First, prepare to be physically fit. The vast rice field area will require extra effort if you want to explore it as a whole.
Don't forget to also wear non-slip boots or sneakers to stay safe while on vacation. You can also maximize your vacation by tasting local culinary delights to make it more exciting and add new experiences.