South Korea – Jungkook BTS solo digital single managed to dominate music charts around the world. The video clip for the song Seven featuring Han So Hee also managed to reach tens of millions of views.
Cool, this is the achievement of Jungkook BTS solo digital single. Come on, check it out in full below!
Jungkook BTS is dominating music charts around the world with his new solo single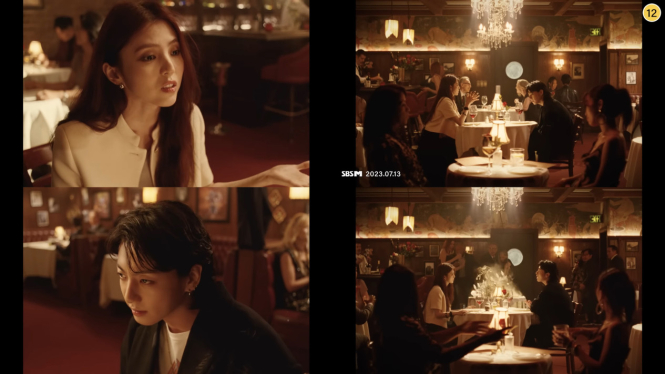 Photo : HYBE Labels/YouTube
On July 14 at 1 p.m. KST, Jungkook made his official solo debut with a new digital single titled Seven. Jungkook BTS also collaborated with Latto. Shortly after its release, the song shot to the top of domestic music charts such as Melon's Top 100, as well as the Bugs and Genie realtime charts.
Outside of Korea, Seven has also soared to the top of the iTunes charts in many countries around the world. As of 9 a.m. KST on July 15, Seven had reached No. 1 on the iTunes Top Songs charts in at least 106 different territories, including the United States, United Kingdom, Canada, Germany, France, and Japan.
Additionally, the clean and instrumental version of Seven reached No. 2 and No. 3 in many countries. Meanwhile, the music video for Seven has been gaining views fast: as of 12 p.m. KST on July 15, it has surpassed 34.6 million views on YouTube.