PeekSeleb – As we know, the use of toner products has become very mandatory lately thanks to the development of Korean skincare trends. The forms of the toner itself also vary, there are liquid types (Watery) to thick types (Essence Water).
Even though there are various types, in general, toner itself works to hydrate the skin after the cleansing process so that the result is that the skin will return to moisture. The following PeekSeleb recommends Korean essence toners at low prices.
Recommended Essence Toner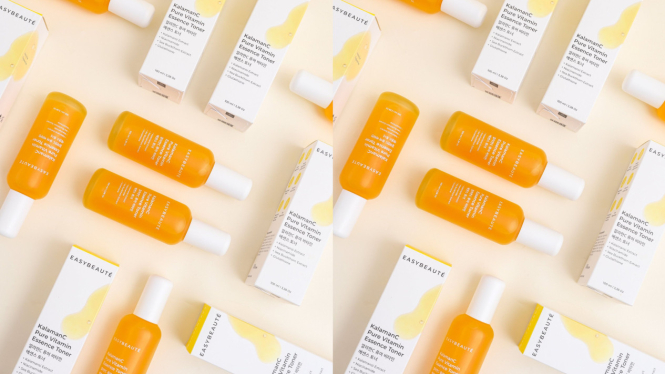 By the way, Toner, recently there is a Toner product that is currently surfing on Tiktok. You could say this product has a 'unique' first impression because it is said to be made from Orange.
This product is the KalamanC Pure Vitamin Essence Toner, which was released by a new skincare brand from South Korea, Easybeaute, on August 1, 2022 through its official marketplace platform.
According to information obtained from the official Instagram page, this product is the result of Easybeaute Lab Korea's research which examines the good properties of oranges and then manifests them in a product called KalamanC Pure Vitamin Essence Toner.