Flores – Indonesia is one of the countries with stunning cultural and natural riches, has many interesting destinations to explore. One place that cannot be missed is Wae Rebo Village, a hidden village in the middle of a forest in East Nusa Tenggara Province.
Wae Rebo Village is not just a tourist destination, it is also a marvel of tradition and fascinating history. With the existence of the Mbaru Niang traditional house and the authenticity of the people's life, Wae Rebo Village offers a unique experience for anyone who dares to explore it.
So, what are the origins, history, traditions and charm of Wae Rebo Village? Come on, take a peek at the article below!
Location and Way to Wae Rebo Village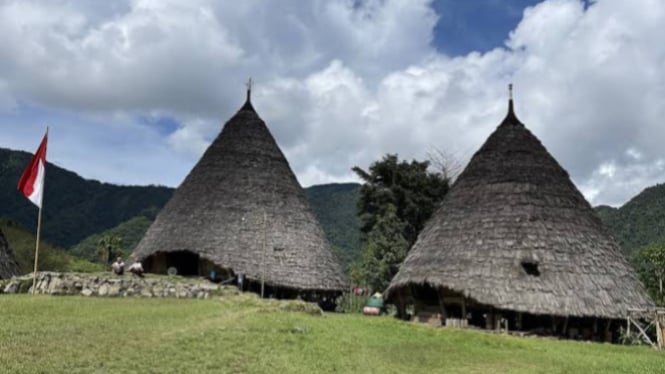 Wae Rebo Village is located in the Flores Mountains, about 1,200 meters above sea level. Access to this village is not easy. Tourists have to make a long journey on foot through a dense forest for 3-4 hours. However, along with the challenging journey, visitors will be rewarded with stunning natural views and invaluable cultural experiences.
One of the main attractions of Wae Rebo Village is Mbaru Niang, a traditional house typical of the Manggarai tribe. Mbaru Niang is a symbol of local wisdom and sustainability, which combines social and spiritual values. The building has a conical shape with a five to seven layered roof that supports the main structure. With typical wood and thatch materials, Mbaru Niang can last tens to hundreds of years and protect residents from extreme weather in the mountains.