PeekSeleb – Enjoying coffee has now become a lifestyle for all people. This makes Excelso as a coffee shop from Indonesia continue to innovate to create new menus that its customers can enjoy.
Now the shop provides the sensation of durian in a glass of coffee that you enjoy. Come on, take a peek at the sensation of enjoying durian coffee.
Durian Coffee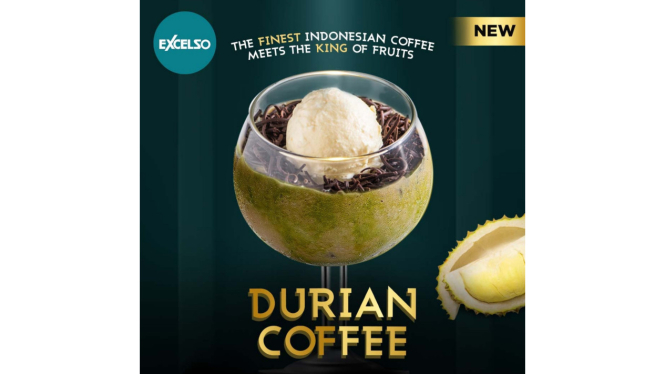 Photo: Special
After the success of its legendary Avocado Coffee menu, Excelso launched its newest premium menu, Durian Coffee. This latest innovation combines the delicacy of Excelso's special coffee blend and the unique taste of the king of fruits, durian.
The combination creates a different coffee experience in terms of taste, texture and aroma. It is common knowledge that Excelso always uses the best coffee beans in every brew.
Similar to Avocado Coffee, Durian Coffee is no less delicious because it uses the best selected fruit in its class to produce a luxurious taste and can spoil the tongue of coffee lovers and durian fans.