South Korea – Recently, it was rumored that Han So Hee would appear in the video clip for Jungkook BTS's solo song. The two agencies also admitted that it was difficult to confirm Han So Hee appearing in the video clip.
Shortly after the two agencies opened their voices, Jungkook BTS (ARMY) fans immediately attacked Instagram. Here's more!
Han So Hee became the subject of ridicule by Jungkook BTS fans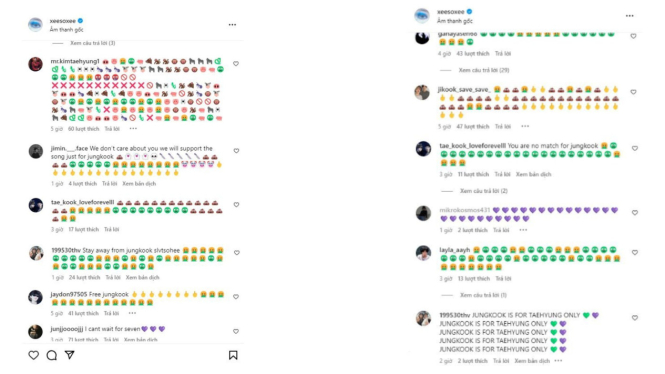 The impact of rumors of Han So Hee's involvement in Jungkook BTS's music video turned out to be bad. Currently, many fans of Jungkook BTS (ARMY) are attacking Han So Hee's Instagram account and leaving harsh comments in the form of ridicule and harassment.
It is known that Han So Hee is not the first time he has appeared in a video clip for a popular singer's song. Four years ago, Han So Hee appeared in the music video for Melomance's song You&I.
Prior to that, Han So Hee also appeared in the video clips Tell Me What To Do SHINee, That Girl Jung Yonghwa, and Roy Kim's The Hardest Part.