PeekSeleb – Jakarta has many karaoke places or also known as KTV. One of the newest ones is Glamz Antasari, a One Stop Entertainment located at Jalan Pangeran Antasari Raya No.23.
Intrigued by this one karaoke and entertainment place? Take a peek at the following information.
Comes with Complete Facilities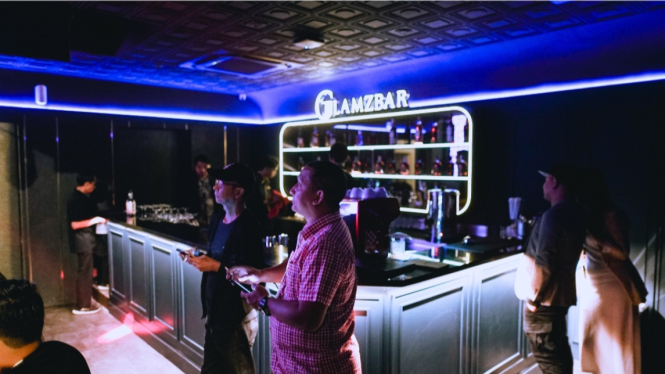 This Executive Karaoke with Lounge facilities, is different from several other branches in Jakarta and other cities, which have been established before. Glamz offers entertainment not only at KTV, but also at the lounge area, with live music from bands and DJs.
This place has two areas, namely the KTV Room as many as 7 large rooms with a capacity of 15-20 people, some on the lower floor and on the upper floor side by side with the Lounge Area. The KTV room is equipped with a quality sound system and there are also advantages in the Smart Control Panel System, for guests who want to set their own Room Lights, Ambience Light, AC, Exhaust and call a Waiter or Technician.
Glamz also wanted to look visually beautiful, from the inside to the outside. In the Lounge area with a capacity of 80-90 pax, the corner of the Bar is very eye-catching, then lighting in colors such as maroon and purple makes the atmosphere comfortable, and reinforced by Black & Gold color elements as Glamz's identity.