South Korea – Ahead of its premiere in South Korea, the film The Moon also released its showing times in theaters throughout the country, one of which is in Indonesia.
Played by Do Kyungsoo or DO EXO, Sol Kyung Gu, to Kim Hee Ae, the film The Moon will invite the audience to feel the tension of being trapped by an astronaut in outer space. Here's more through the review below.
The Moon Movie Plot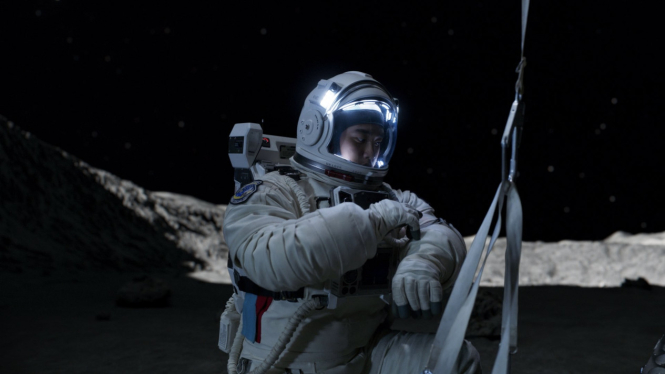 Photo: The Moon movie
The film The Moon is a reunion project between DO EXO and director Kim Yong Hwa after previously working together on the film Along With the Gods.
Meanwhile, The Moon is set in the story of a tense incident when a person is trapped in outer space and his struggle to return to earth.
The astronaut is Hwang Sun Woo (DO EXO), who is a graduate of molecular physics from UDT who went to the moon as the youngest member of South Korea's first manned spacecraft,