South Korea – On July 9, 2PM's Junho appeared as a guest on the JTBC Newsroom program. On the show, Junho openly told about his relationship with Yoona.
Not only that, Junho 2PM also expressed his nervous feelings when he appeared in the JTBC Newsroom. Here's more!
2PM Junho's response when he was invited to the Newsroom for the first time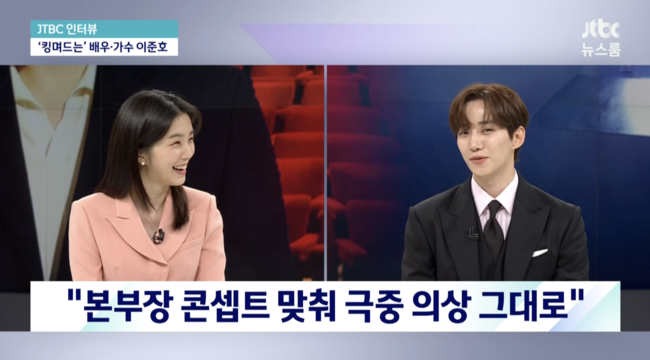 Source: JTBC
When talking about his first appearance in Newsroom, Junho shyly expressed his feelings. Junho with a smile admitted that he was very nervous.
"I'm very nervous because this is my first time doing this. I'm serious. Thank you for showing my photo on the big screen behind. I can feel your enthusiastic welcome," Junho said politely while in the JTBC Newsroom.
Regarding his popularity, Junho admitted that he chose to be calm and thanked him.