South Korea – NewJeans previously announced the music video for a new song called 'Cool With You'. After a few hours, The Weeknd also appeared to be making an Instagram story by giving small support to NewJeans.
This has also sparked speculation that the two will allegedly collaborate together. Especially seeing that the song will have contributions with two global stars. So, will The Weeknd and NewJeans collaborate together? Come on, take a peek at the article below!
The Weeknd Gives NewJeans Support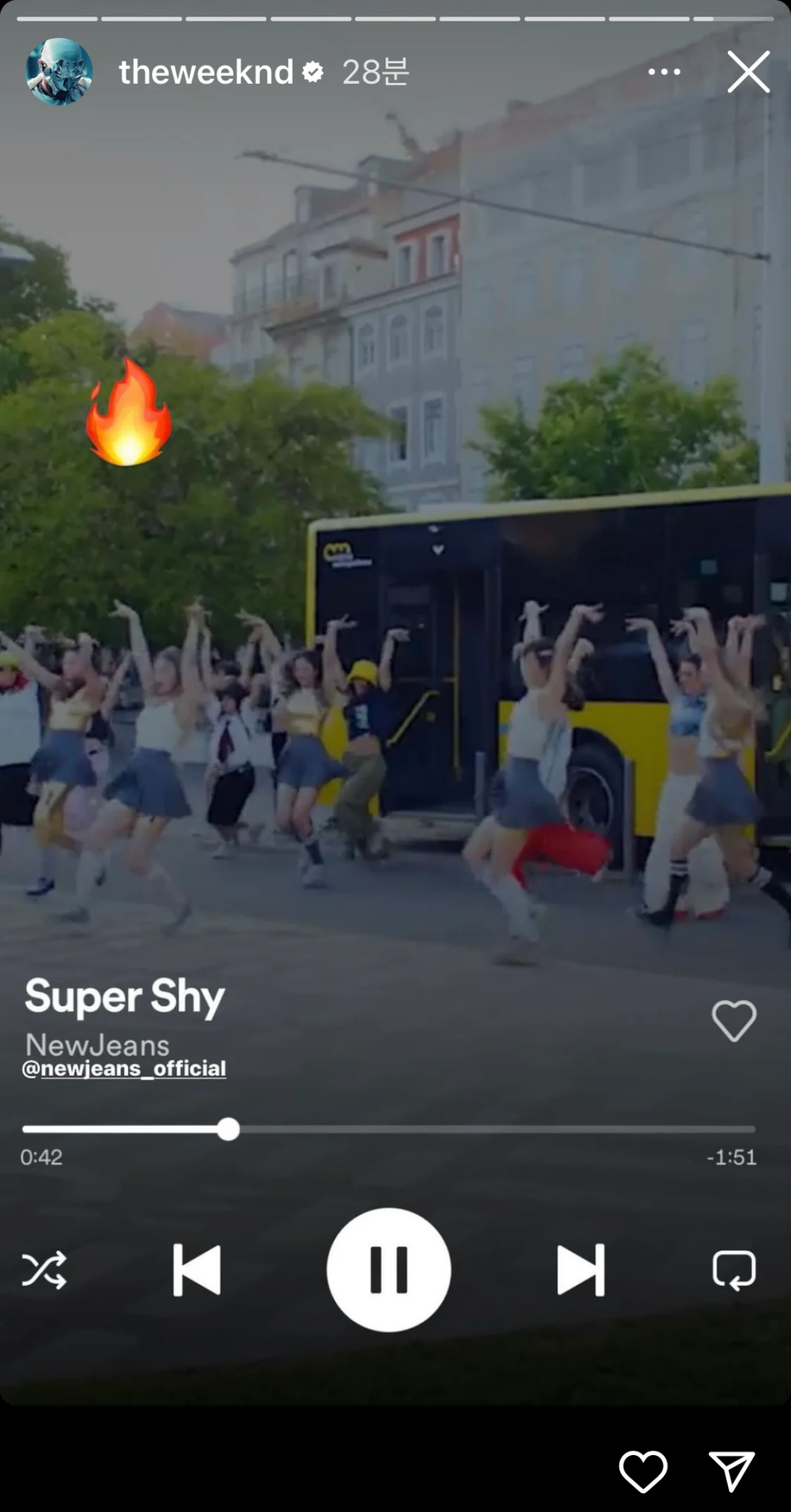 Source: Allkpop
On July 17, TheWeeknd caught the attention of K-pop fans after sharing photos for NewJeans' title track 'Super Shy'. In this post, it appears that the singer and songwriter from Canada supports the girl group by adding a fire emoji.
So, this story post from The Weeknd reaped a lot of responses from various netizens. There has even been speculation that The Weeknd may be one of the "unexpected global artists" who will collaborate with the girl group for their upcoming single 'Cool With You'.
Previously, ADOR announced that the music video for NewJeans' new title track, 'Cool With You' will premiere on HYBE Labels' YouTube channel at 12:00 a.m. on July 20. According to the label's recent announcement, the music video will be released in two parts A and B featuring two global stars.