South Korea – Yujin IVE is busy being in the spotlight of fans on social media after showing his expression when he met durian fruit.
The photo is claimed to have been taken when Yujin IVE was in Bali filming the Earth Arcade Season 2 program. Read more in the review below.
Yujin IVE's reaction See Durian Fruit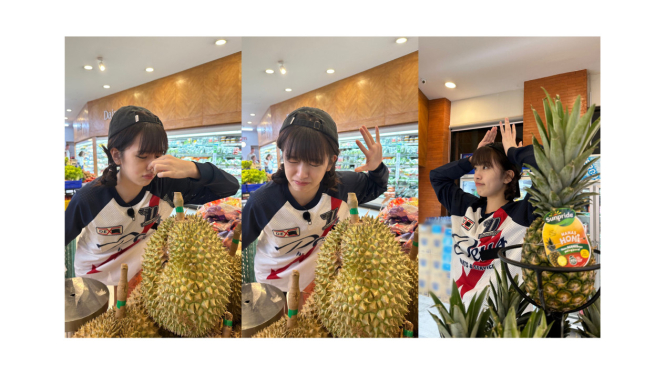 Photo: IVE_twt/instagram
Durian is a tropical fruit that has a pungent aroma and can usually only be found in certain seasons.
When visiting Indonesia, not a few Korean artists took the time to taste this distinctively scented fruit, one of which is Yujin IVE.
Through IVE's official Twitter account, the Kpop idol under Starship Entertainment shared his portrait when he met durian at the supermarket.