South Korea – Recently, NMIXX released new music again. In their latest comeback, NMIXX's album sales reached 1 million copies. Seeing this number, many netizens suspect this because it does not match the number of views on digital streaming platforms.
Shortly after the debate over NMIXX's achievements, Haewon as the group leader shared his feelings. Here's more!
Haewon is thankful for the fans' support amidst the group's other great songs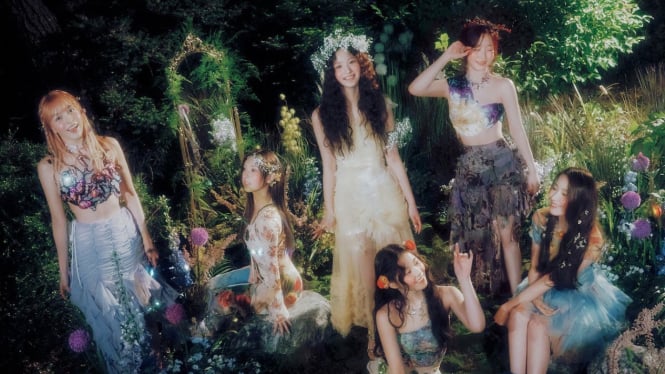 Photo : Twitter.com/nmixx_official
As an avid social media user, Haewon seems to be monitoring various comments and feedback around NMIXX's experimental music. Despite the expected compliments, she seems aware that there may also be negative comments. As a leader, Haewon understands his responsibility and expressed his gratitude for the fans' support.
Recently, on Bubble, Haewon honestly shared her feelings through messages.
"Other artist's music is very good. But anyway ㅋㅋㅋ Thank you so much for loving NMIXX's music," Haewon wrote in her paid message.