South Korea – SNSD's Taeyeon successfully held a concert in Jakarta entitled 'The Odd of Love'. The concert, which was promoted by Dyandra Global Edutainment, managed to attract 10,000 SOWN (SNSD's fandom name).
Not only from Indonesia, international fans are even willing to come all the way just to watch SNSD's Taeyeon. Let's take a peek at the excitement below.
Vietnamese Fans Willing to Watch SNSD's Taeyeon Concert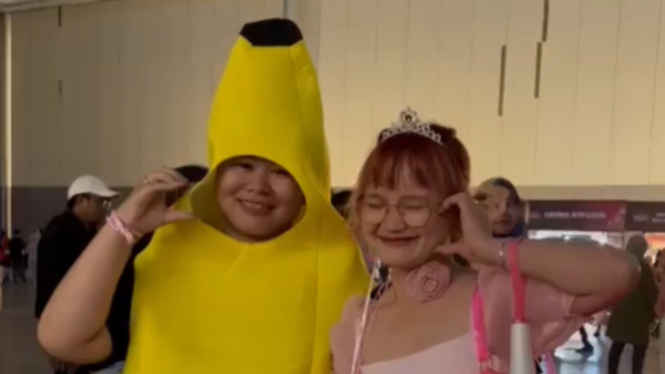 Photo: PeepSeleb/Vinka
On July 22nd, SNSD's Taeyeon held a concert in Indonesia, to be precise at ICE BSD hall 5-6. The concert certainly drew enthusiasm from SONE and gathered as many as 10 thousand spectators.
Apparently not only from Indonesia, fans came from abroad. The IntipSeleb team managed to interview fans from Vietnam.
Both named Tim and Linni. They admitted that they had been in Indonesia for 2 days and visited Indonesia just to watch Taeyeon's concert titled 'The Odd of Love'.