PeekSeleb – Ulun Danu Beratan Temple or also known as Ulun Danu Beratan Temple, is one of the most popular tourist attractions in Bali.
If you look at the 50 thousand rupiah note, you will realize that there is a picture of the Ulun Danu Beratan Temple. Are you curious, what are the Ulun Danu Beratan Temple tourist attractions like? Let's take a peek in full below.
Ulun Danu Beratan Temple or Ulun Danu Beratan Temple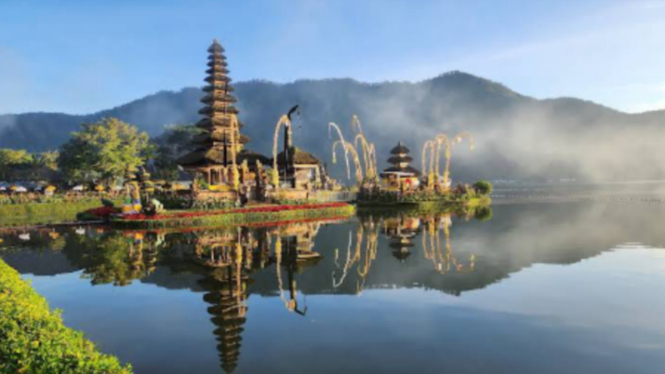 Photo: gmaps/Poojith Thummala
Ulun Danu Beratan Temple is a temple complex located in the highlands of the mountainous region of Bedugul in Bali, Indonesia.
Situated on a plateau located in Lake Beratan, which is famous for its very clear and calm water.
The temple complex consists of five temples and one Buddhist stupa, and its design is a blend of Hindu and Buddhist architecture.
The name of the temple means the temple of strength or the source of Lake Beratan. History of Ulun Danu Beratan Temple This temple is taken from information obtained on archaeological artefacts identified in the Chronicle of Mengwi, which shows that the temple has existed since 500 BC.
This temple was built to worship Dewi Danu, who is the queen of water, lakes and rivers in Balinese culture. This temple complex consists of four sacred buildings, including the Lingga Temple which is a place of worship to Lord Shiva, and Puncak Mangu Temple which was built as an offering to Lord Vishnu.
Even though the building is quite old, this temple is still clean and in good condition, well cared for by the local community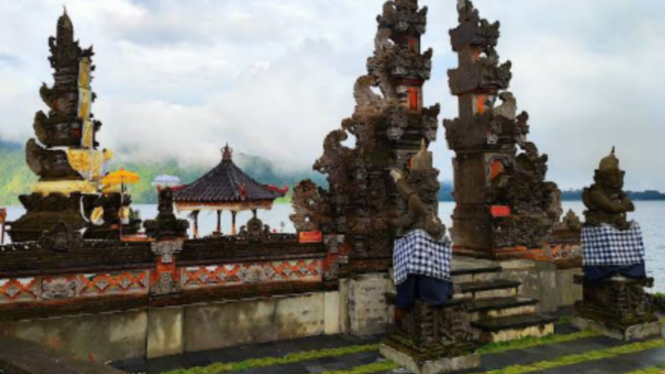 Photo: gmaps/Momita Rana
For those of you who are on vacation and want to come to Ulun Danu Beratan Temple, you can really take a peek at the information about the price of the entrance ticket.
The price of admission to Ulun Danu Beratan Temple is IDR 30,000 per person. When you enter inside, you will be spoiled by the beautiful and beautiful atmosphere of Ulun Danu Beratan Temple.
Apart from that, there are lots of beautiful photo spots where you can capture moments. About the facilities, no doubt.
If you are hungry, you can also buy food around Ulun Danu Beratan Temple at a fairly standard price.