South Korea – Recently, it went viral about Sung Hanbin who turned out to be a backup dancer for BTS and Wanna One. The video featuring Sung Hanbin has gone viral on various social media.
So, what did Sung Hanbin look like when he was a backup dancer? Come on, check it out below!
Sung Hanbin became a backup dancer for BTS and Wanna One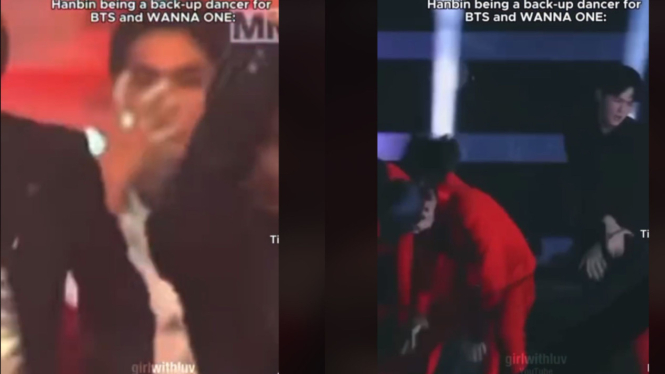 Photo: TikTok
Sung Hanbin, a member of the KPop group ZEROBASEONE (ZB1) is attracting public attention. The reason is, netizens just found out that Sung Hanbin used to be a backup dancer for the BTS and Wanna One groups. Not only Sung Hunbin, Gunwook also went viral when he covered the BTS song entitled Take Two.
Sung Hanbin and Gunwook finally went viral for covering BTS' song "Take Two" when they performed a medley of K-Pop songs on JTBC K-909.
That's not the only thing that has caught attention from Sung Hanbin lately. Many now know that he was previously a backup dancer for BTS. He was seen in BTS' iconic performance of "Dionysus" at The 2019 Melon Music Awards.