South Korea – The group produced by Channel A's survival show, Stars Awakening or Youth Star, namely n.Sign, took its first steps in the music industry by releasing a debut promotion schedule on the official social media accounts.
n.Ssign will debut with the release of their debut album titled BIRTH OF COSMO on August 9, 2023. So how is the information? Come on, check below.
n.SSign releases Debut Promotion Schedule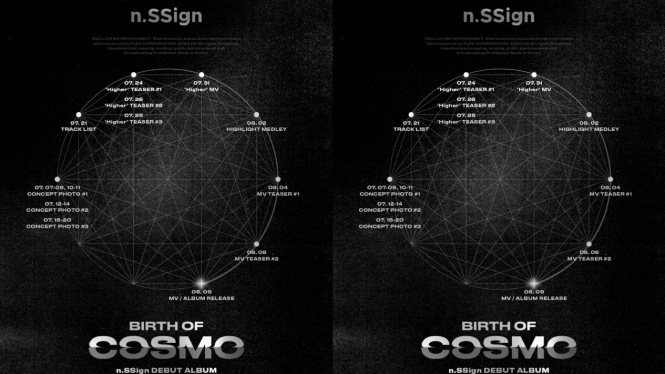 Launching from My Daily on Thursday, July 6 2023 n.SSign has released a scheduler image of their debut album titled BIRTH OF COSMO, and confirmed their debut on August 9, 2023.
According to the leaked schedule, n.Ssign will release three versions of concept photos sequentially starting July 7, 2023. Then, the track list and three teaser videos of the b-side song Higher will be released on July 31, 2023.
After that, the highlight medley and music video teaser of the title song will be released one by one, and on August 9, 2023, the album BIRTH OF COSMOZ will be released and the full debut activity of n.SSign will begin.
About Rookie Group n.SSign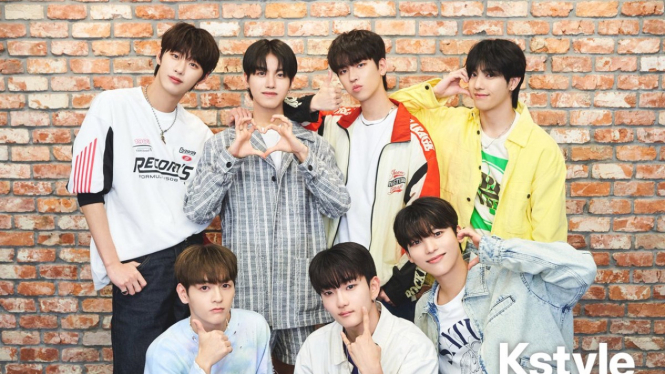 n.SSihn is the last winning team from Channel A's audition program titled Youth Star or Stars Awakening. This event was popular in 2022 both in Korea and Japan.
In particular, n.SSign not only held the Zepp Tour in Japan for the first time among the group before their official debut, but also proved their popularity in Japan when receiving original songs from Japan's largest OTT platform, ABEMA.
In addition, a total of 4 performances have been confirmed at the Ariake Arena in Tokyo, Japan on November 11 and 12, 2022. They entered the Ariake Arena which can accommodate around 15,000 spectators, and became the first step for a K-pop idol before their official debut.(prl).