South Korea – Recently Wonyoung IVE's reaction when a small child unexpectedly touched him went viral on social media.
All of a sudden, this was busy being in the spotlight of netizens, giving rise to pro and con comments. Here's more through the review below.
Wonyoung IVE's Surprised Reaction When Touched by a Child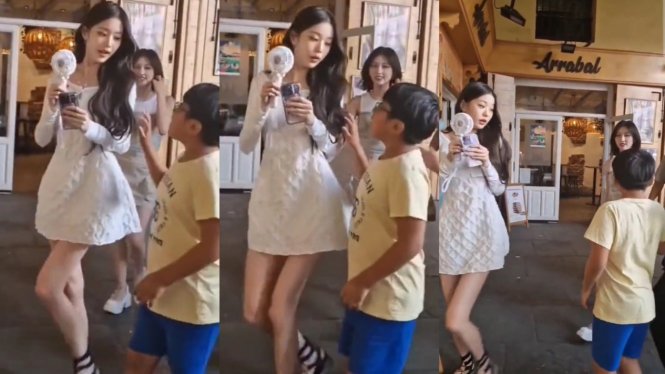 Photo : taegangersz_/twitter
Flying to Madrid, Spain, IVE was present as one of the performers for the K-POP LUX 2023 event on July 22, 2023 along with a row of other groups such as SHINee, ENHYPEN, and STAYC.
While in Madrid, footage of Wonyoung IVE's interaction with a small child circulated, which immediately became the spotlight.
In the video, Wonyoung can be seen walking hand in hand with other IVE members. But suddenly, unexpectedly there was a small child. The little boy approached Wonyoung IVE who was passing in front of him and touched his hair.