PeekSeleb – This popular culinary martabak in Indonesia is finally here at the biggest shopping center in West Jakarta, Lippo Mall Puri. One of the recommended martabak for you to enjoy is Martabak Pecenongan 67.
The IntipSeleb team had the opportunity to enjoy the Pecenongan 67 Martabak menu together with the owner, Shan Khonada. So, what's so interesting about this martabak? Come on, see the article!
Made by an experienced chef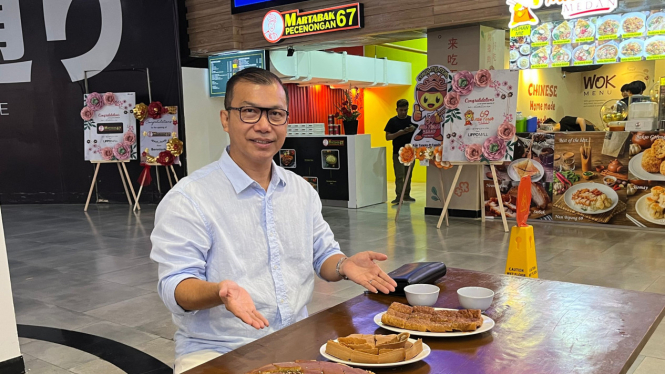 While visiting the Martabak Pecenongan 67 branch of Lippo Mall Puri, the IntipSeleb team had the opportunity to witness how martabak is made. At that time, the chef served a savory egg martabak menu. This egg martabak is even more tempting when filled with chicken and beef, added with duck eggs.
When asked what his secret was, the chef named Fandy shyly revealed it.
"It's a secret, it's only in Martabak Pecenongan 67," said Fandy to the media crew when visited at Lippo Mall Puri, West Jakarta, Saturday 8 July 2023.