South Korea – Drama King the Land episode 8 was recorded as having managed to break a record by scoring the highest rating in its entire broadcast.
Episode 8 also made the audience flutter because of the kiss scene between SNSD's Yoona and 2PM's Junho. Here's more through the review below.
SNSD's Yoona and 2PM Junho's kiss in Drama King the Land Scores the Highest Rating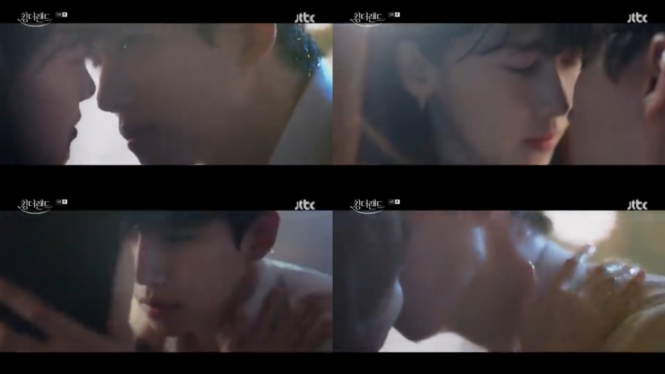 The Saturday-Sunday drama King the Land has aired episode 8 on July 9 2023 and managed to score its highest rating.
Nielsen Korea reported that episode 8 of drama King the Land achieved a nationwide rating of 12.3 percent, and 13.4 percent in the Seoul metropolitan area.
This figure is the highest rating throughout the broadcast of the drama King the Land until the 8th episode. Previously, the drama King the Land scored its first double-digit rating through episode 6 by obtaining 12 percent.