PeekSeleb – The Jakarta Fair Kemayoran event offers a variety of needs sought by the public. Not only presenting multi-product exhibitions, the Jakarta Fair also presents MSME products from various regions.
As residents of Jakarta and its surroundings who are interested in MSME products, let's take a peek at what are they? Scroll below.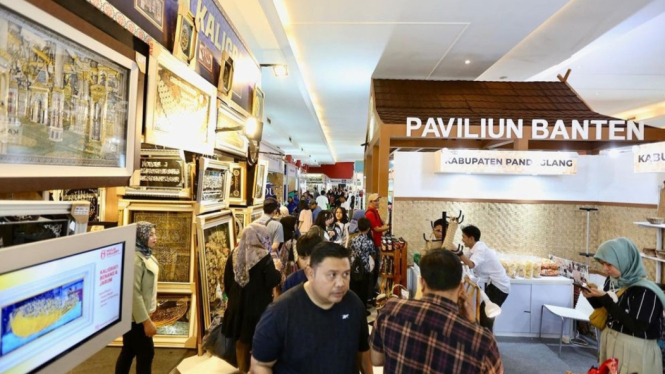 UMKM booths are located in Halls C1 and C2. Here, visitors can explore while seeing first hand MSME products from their respective regions. Ranging from fashion, snacks, souvenirs, to herbal medicines.
One of them is as displayed by Sinar Abadi Batik. This Yogyakarta-based batik producer also exhibited his best products at the Jakarta Fair.
"We brought about seven items with various models, namely written batik, stamped batik, domination stamped batik, abstract batik. For ready-made clothes, we brought men's and women's clothing. What visitors wanted the most were short-sleeved men's batik clothes and women's clothes," said Agus, the owner of Sinar Abadi Batik, Wednesday, July 5, 2023.