South Korea – The agency Starship Entertainment announced that Shownu X Hyungwon released their first mini album 'THE UNSEEN' today, July 25 at 16.00 WIB and will hold a live broadcast to commemorate it.
Meanwhile, the Live Release Talk of 'THE UNSEEN' will be held at 20:00 on Monsta X's official YouTube channel. It is known that Shownu X Hyungwon is the first unit introduced in 8 years since Monsta X's debut, and the news of their formation is gathering hot topics.
The title song 'Love Me A Little' was produced by Hyungwon himself, and the various instrumental variations on the smooth vocals of the two members bring out the addictive charm. In addition, Shownu participated in choreography creation with the Freemind choreography team to maximize unit synergy.
So, what are the lyrics of the song from Love Me A Little from the MONSTA X sub-unit? Come on, take a peek at the article below!
Lyrics of Love Me A Little – Shownu and Hyungwon MONSTA X
geoul-e bichin nae moseub dwilo han chae
neoman-ui naleul majuhae (I've never seen)
neol wihan gamjeong jogag hanal chaeng-gyeo maeil
saeloun naege gidaen chae (get more insane)
nachseon geu hyang-gie hollin deus oji anhneun neoege
nan oneul deo seolleyeo ne bang-e gadhin chae
Du du du du du du du du
Love me a little, love me a little bit
Du du du du du du du du
La la la love me
keojin nae mamsog-e bupun ne hyang-gi
Love me a little, love me a little bit
Du du du du du du du du
La la la love me
gip-eojin sangcheo saileul pagodeun ne gaze
hansum-e nal samkin poison (more or less)
nal hyanghae joyeo oneun needle and a threat
geobmeog-eul pil-yodo eobsge (that we met)
nachseon geu hyang-gie hollin deus oji anhneun neoege
nan oneul deo seolleyeo ne bang-e gadhin chae
Du du du du du du du du
Love me a little, love me a little bit
Du du du du du du du du
La la la love me
keojin nae mamsog-e bupun ne hyang-gi
Love me a little, love me a little bit
Du du du du du du du du
La la la love me
You got me every minute after hour
ne sumgyeol-e nan ij-ji moshal pleasure
You got me every minute after hour
After hours
You got me every minute after hour
ne sumgyeol-e nan feeling like a coward
You got me every minute after hour
After hours
(Give it to me like)
Du du du du du du du du
Love me a little, love me a little bit
Du du du du du du du du
La la la love me
ppeonhan gyeolmal sog-e muneojil naege
Love me a little, love me a little bit
Du du du du du du du du
La la la love me
Indonesian translation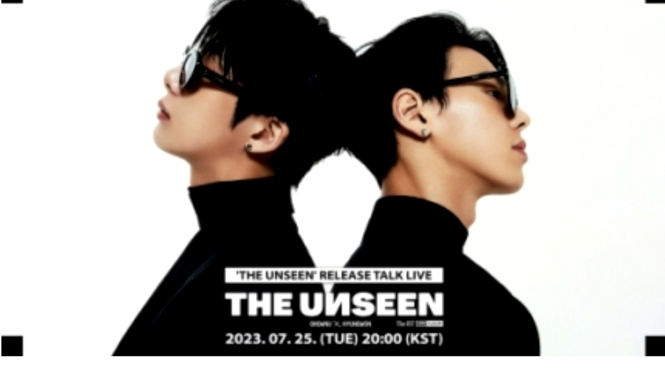 Photo: naver
Leaving my reflection in the mirror
Face me alone (I never saw)
Take a piece of emotion for you every day
Lean on the new me (get crazier)
To you, who didn't come at you as if you were possessed by that foreign scent
I'm more excited today, stuck in your room
Du du du du du du du du du
Love me a little, love me a little
Du du du du du du du du du
La la la love me
Your scent swells in my growing heart
Love me a little, love me a little
Du du du du du du du du du
La la la love me
Your gaze digs between the deepening wounds
The poison that swallowed me in one breath (more or less)
Needles and threats tightened on me
There's no need to be afraid (that we meet)
To you, who didn't come at you as if you were possessed by that foreign scent
I'm more excited today, stuck in your room
Du du du du du du du du du
Love me a little, love me a little
Du du du du du du du du du
La la la love me
Your scent swells in my growing heart
Love me a little, love me a little
Du du du du du du du du du
La la la love me
You get me every minute.
I can't forget the pleasure of your breath
You get me every minute.
after a few hours
You get me every minute.
I feel like a coward in your breath
You get me every minute.
after a few hours
(Give it to me like)
doo doo doo doo
love me a little love me a little
doo doo doo doo
la la la i love you
I will collapse with a clean ending
love me a little love me a little
doo doo doo doo
la la la i love you