PeekSeleb – Famous Indonesian actress and director Cheverly Amalia is now happy because she just celebrated her birthday with international artist friends.
But the difference is, Cheverly prefers a useful celebration, namely preparation for the release of his latest book. Curious? Let's take a peek at the following article!
Celebrate Birthday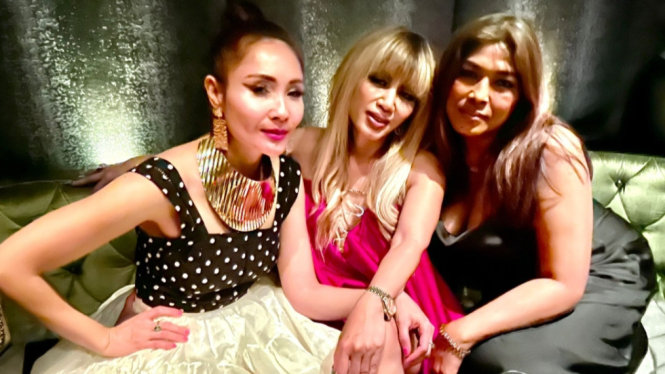 Photo: Special
Since the last 10 years Cheverly chose to settle in the United States and develop his skills behind the scenes to become a producer, director and author of books.
Even at the age of 40, Cheverly is still working, namely by preparing for the release of his new book and several new films. Collaborating with international artists from Argentina, Russia and Indonesia, Cheverly's birthday celebration this time was no less lively.
"As usual, Chevy doesn't like parties, but parties with benefits are more fun. The event is a birthday, but also a soft promotion for up coming books that will be released soon. Also a gathering with friends from international actors from Argentina and Russia as well as local friends and friends from the United nation," said Cheverly Amalia, Tuesday, July 25, 2023.