PeekSeleb – Skincare is not just a surface cosmetic ritual. More than that, skincare is a long-term investment for the health of our skin. Without a doubt, skincare is the most important thing in the beauty industry.
This makes the skin area or facial care business even more promising. In fact, Windi Yanti managed to become a young billionaire through her persistence in running a business selling facial care products. What's the story like? Come on, take a peek at his narrative!
Success in Becoming a Young Billionaire Thanks to the Skincare Business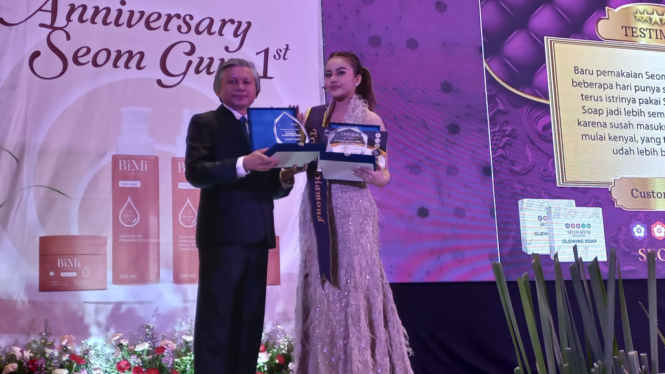 Photo: Special
Windi Yanti said, her successful experience in selling skincare business. She sells BiMi facial skincare from Seom Gum, which is under the auspices of PT Orbit Karisma Elite.
"I have focused and consistently run this Seom Gum business for 1 year. And there have been many changes," Windi said at the 1st anniversary of Seom Gum Bimi, to the media, Jakarta, Monday, July 24 2023.
Windi's persistence in selling Seom Gum BiMi's facial care product business has succeeded in bringing her to become a triple diamond member. The Seom Gum BiMi product sales partnership business can be started with a small capital.